All the Would-Be Presidents' Men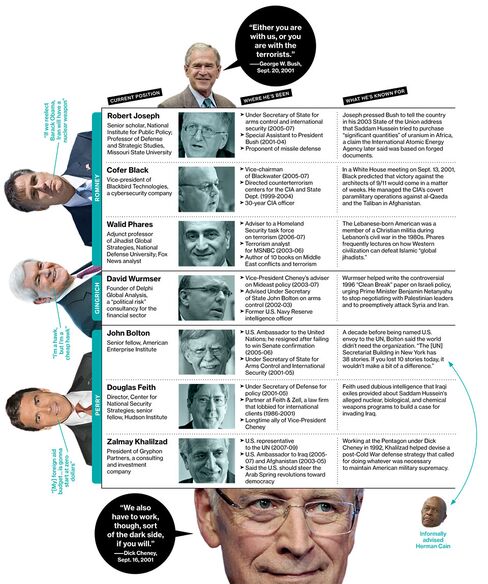 As they pitch their foreign policy platforms to voters, Mitt Romney, Rick Perry, and Newt Gingrich are turning to voices from the previous Republican Administration. The policy advisers include defense hawks who worked for George W. Bush and Dick Cheney and pushed for the invasion of Iraq.
Before it's here, it's on the Bloomberg Terminal.
LEARN MORE