Rome Specialized in Vulgarity, Excess Before Berlusconi: Books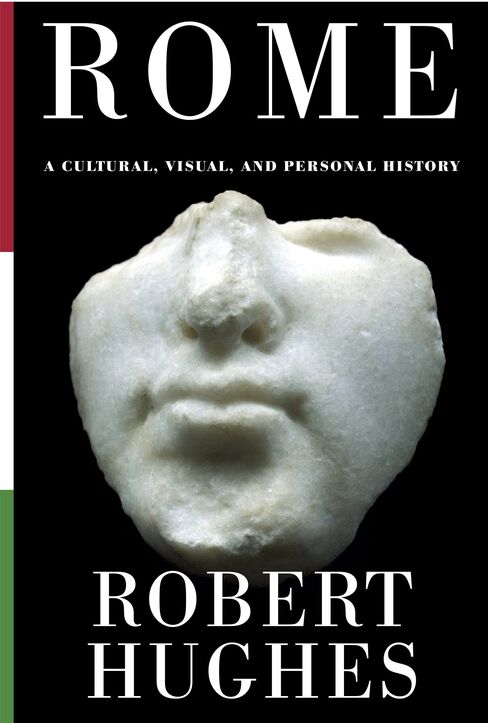 Rome is magnificent. It's also a bewildering jumble of classical ruins, Baroque fountains, Fascist monuments and churches.
Robert Hughes's massive "Rome: A Cultural, Visual and Personal History" sometimes feels similarly incoherent as it wanders from literature in one chapter to politics in another, then detours to what the foreigners in town were doing in yet another.
Only at the end does the author discover, in the ancient city, something like an organizing principle: "We cannot make the mistake with Romans of supposing that they were refined," he writes. "They tended to be brutes, arrivistes, nouveaux-riches. Naturally, that is why they continue to fascinate us -- we imagine being like them."
The golden thread that links the Rome of Augustus to the Rome of Berlusconi, in other words, is vulgar excess. "What they liked best to do," Hughes writes, "was astonish people -- with spectacle, expense, violence or a fusion of all three."
As an Australian, Hughes was a prototypical provincial, agog at the splendors of the city, when he arrived there in 1959. As a Jesuit-educated lapsed Catholic, he brings an understanding to religious art and pomp that seldom tempers his hostility to the Church.
Arrogance, Monomania
He adores Rome even as he recoils from the cruelty, the arrogance and the monomania that made it what it is. The thrum of brutality that runs through its history nauseates him, though it elicits nothing like the boiling rage toward the British Empire that was part of what made "The Fatal Shore" (1986), his history of Australia's convict founding, such a majestic and ghastly book.
He's scandalized by the various sackings that the city's ruthless emperors and popes carried out, notably of Constantinople in 1204, during the Fourth Crusade: "It had never been imagined that a huge Christian force, sworn to eject the Muslims from Palestine, would stop off on the way to attack a Christian city."
Rome, in turn, was repeatedly sacked itself -- for the last time in May 1527, when the (largely Protestant) forces of the Holy Roman Emperor descended on the city, murdering priests, gang-raping nuns and gutting and torching monasteries, palaces and churches.
Sistine Chapel
According to Hughes, Michelangelo's "Last Judgment" (that "monumental muscle-scape"), painted on the altar wall of the Sistine Chapel between 1533 and 1541, surely derives some of its "titanic pessimism" -- and possibly some of its imagery -- from the nightmares of violence the artist witnessed during that sickening month.
Hughes was once well-known as the art critic for Time magazine, and he's predictably delightful on works of art he loves: the equestrian statue of Marcus Aurelius on the Campidoglio, the Vatican frescoes of Raphael, the marble fantasias of Bernini.
He's also an excellent hater. Confronting the flabbergasting monument to King Vittorio Emanuele II (begun 1884, completed 1935), he offers a list of its nicknames: "the typewriter," "the 'zuppa inglese,'" "the wedding cake," "the false teeth" and (this one was news to me) "the national urinal."
He's an opinion slinger, but, especially as he approaches the present, he doesn't always sling them soundly. When he writes, "Italian television -- one is tempted to say Italian popular culture in general -- is crap, always has been, and will never be anything else," he seems unaware that Marco Tullio Giordana filmed his magnificent 2003 "The Best of Youth" (a movie I'll take over Hughes's favorite, "La Dolce Vita") for Italian TV.
That blanket dismissal also demonstrates his deep ignorance of a rich culture of popular music. Robert Hughes has been traveling to Italy since 1959, and he's never come under the spell of the songs of Mina?
"Rome" is published by Knopf in the U.S. and Weidenfeld & Nicholson in the U.K. (498 pages, $35, 25 pounds). To buy this book in North America, click here.
(Craig Seligman is a critic for Muse, the arts and leisure section of Bloomberg News. The opinions expressed are his own.)
Before it's here, it's on the Bloomberg Terminal.
LEARN MORE