Tiffany Jumps as Thanksgiving Sales Boost Luxury Stocks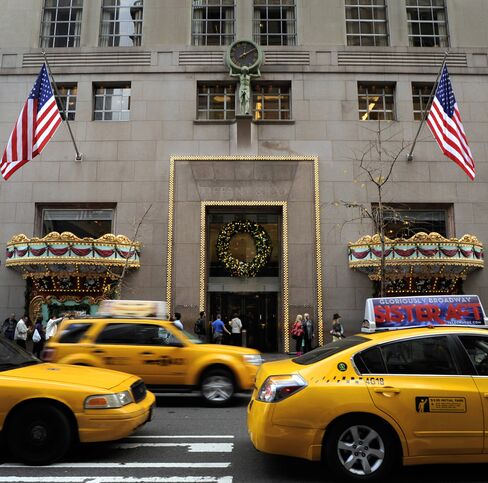 Tiffany & Co., Coach Inc. and Polo Ralph Lauren Corp. jumped after retail sales climbed to a record during the Thanksgiving weekend, the start of a holiday selling season in which luxury stores are forecast to fare best.
Tiffany, the world's second-largest luxury jeweler, climbed 5.9 percent to $73.62 at the close in New York, the biggest gain in almost two months. Coach, the largest U.S. luxury-leather goods maker, advanced 6.7 percent to $62.13, and Polo climbed 4.7 percent to $145.34.
Thanksgiving weekend retail sales climbed 16 percent to $52.4 billion as 226 million shoppers hit stores and the Web, the National Retail Federation said yesterday. Sales at luxury stores open at least a year will climb 7.5 percent in November and December, faster than the 6.7 percent increase a year earlier, according to the International Council of Shopping Centers. Other retail segments will see slower or unchanged sales growth, the New York-based trade group said last month.
Tiffany, Coach and Polo, the maker of Ralph Lauren and Club Monaco clothing, are based in New York.