Netherlands Overtakes Belgium for Michelin Two-Star Restaurants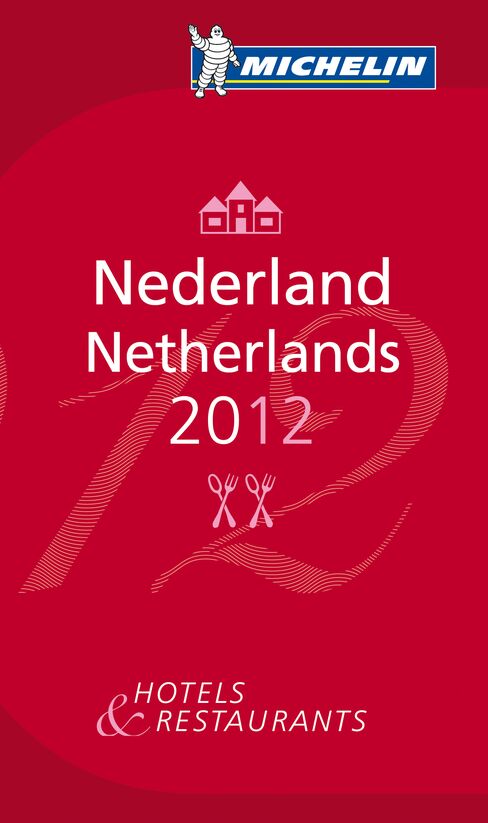 Three restaurants in the Netherlands gained a second Michelin star today, meaning that for the first time the Dutch have more two-star establishments than Belgium.
"Inspectors have noted a constant improvement in day-to-day quality and a commitment to excellence that points to a very promising future for the country's gourmet dining scene," Michelin said in an e-mailed release for its 2012 Dutch guide.
The gains for De Kromme Watergang in Breskens, Chapeau in Bloemendaal and Librije's Zusje in Zwolle make a total of 16 two-star restaurants, compared with 15 in Belgium. The Dutch have two three-star restaurants (there are three in Belgium) and 84 with one star, of which seven are newly promoted.
Three stars mean exceptional cuisine, worth a special journey; two are for excellent cooking, worth a detour; one denotes a very good restaurant in its category.
Michelin & Cie. is the world's second-biggest tiremaker, after Bridgestone Corp. It produced its first guide in August 1900, distributed free of charge (until 1920) and intended for chauffeurs. The guide contained practical information, including street maps and tips on using and repairing tires.
The Dutch guide goes on sale on Dec. 1 in the Netherlands, priced at 19.95 euros ($26.71).
Three stars:
Sluis, Oud Sluis
Zwolle, De Librije

Two stars (N for New):
Amsterdam Zuid en West, Ciel Bleu
Amsterdam in Ouderkerk a/d Amstel, Ron Blaauw
Breskens in Hoofdplaat, De Kromme Watergang N
Giethoorn, De Lindenhof
Haarlem in Bloemendaal, Chapeau! N
Haarlem in Overveen, De Bokkedoorns
Haarlem in Overveen, 't Brouwerskolkje
Heeze, Boreas
Kruiningen, Inter Scaldes
Maasbracht, Da Vinci
Maastricht, Rechteroever Beluga
Rotterdam Centrum, Parkheuvel
Rotterdam in Schipluiden, De Zwethheul
Ubachsberg De Leuf
Vaassen, De Leest
Zwolle, Librije's Zusje N

New one-stars:
Amsterdam Centrum, Lastage
Apeldoorn in Hoog Soeren, De Echoput
Cadzand in Cadzand-bad, Pure C
's-Hertogenbosch, Sense
Koewacht, 't Vlasbloemeken
De Lutte, De Bloemenbeek
Rotterdam in Capelle aan den Ijssel, Perceel
(Richard Vines is the chief food critic for Muse, the arts and leisure section of Bloomberg News. He is U.K. and Ireland chairman of the World's 50 Best Restaurants awards. Opinions expressed are his own.)