France Nominates Treasury's Coeure for ECB Executive Board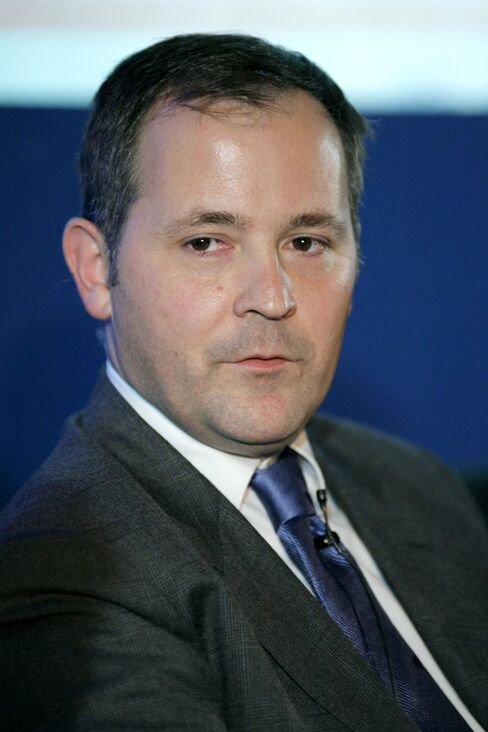 France nominated Benoit Coeure, chief economist at the country's finance ministry, to join the European Central Bank's six-member Executive Board.
"Benoit Coeure has the experience and the authority required in monetary and banking fields," Finance Minister Francois Baroin said in an e-mailed statement yesterday. The nomination must now be backed by euro-area leaders before Coeure can take up the seat being vacated by Italy's Lorenzo Bini Smaghi on Jan. 1.
Coeure, who at 42 is the No. 2 official in France's Treasury, would give Europe's second-largest economy a voice on the board that it has lacked since ECB President Jean-Claude Trichet retired last month. The appointment is unlikely to shift the Frankfurt-based central bank's resistance to stepping up bond purchases to fight Europe's debt crisis, economists say.
One appointment "won't change the ECB worldview," said Pierre-Olivier Beffy, chief economist at Exane BNP Paribas. "The ECB's condition for more support is that the necessary budgetary measures are taken and a coherent integration plan is in place."
In choosing Coeure, the country is sticking with its habit of selecting its central bankers from the ranks of the Finance Ministry, where both Trichet and Bank of France Governor Christian Noyer began their careers.
ECB Resignations
Bini Smaghi resigned from his post on Nov. 11 to join Harvard University's Center for International Affairs in 2012. Sarkozy backed Mario Draghi's candidacy to take over from Trichet on the condition that Italian Prime Minister Silvio Berlusconi get Bini Smaghi to make way for a French candidate.
While Bini Smaghi initially refused to step down before the end of his term, France had increased pressure on Italy, with Sarkozy calling on the country to honor its commitment. Berlusconi said on Oct. 24 that he didn't want the issue to be a "casus belli" with France, but said he was powerless to remove Bini Smaghi against his will.
Bini Smaghi was the fourth Executive Board member to step down this year. Austria's Gertrude Tumpel-Gugerell departed in May after completing her six-year term, while Juergen Stark from Germany resigned in September to protest the central bank's government bond purchases.
Coeure joined the ministry in 1995 after working for Insee, France's national statistics office. By 1999 he became head of the Treasury's foreign-exchange market and economic-policies unit, before moving on to Agence France Tresor, where he gained market experience handling sovereign debt sales. He became deputy chief executive of the AFT in 2002 and was appointed chief executive in 2006.
G-20 Negotiations
As the credit crunch took hold in 2007, Coeure took charge of international negotiations for the French Finance Ministry at the Group of Seven and Group of 20 and co-chaired the Paris Club for sovereign debt restructuring between 2007 and 2009.
Though his public appearances are limited, Coeure has worked behind the scenes on France's competitiveness issues, arguing that labor costs be held in check and participating in work on reforms that have led to an increase in France's retirement age.
Speaking on a panel at France's Centre for Strategic Analysis in September, Coeure said that Germany had been "asking the right questions" on competitiveness and budget discipline in the 17-member euro area. Europe "absolutely needs growth" to weather the fiscal turmoil, he said.
Seeking Growth
"It's also necessary for the countries who are supporting growth -- Germany and to a lesser extent France -- to grow more," he said. "It's not only a question of rebalancing."
In 2010, Coeure contributed to the the Camdessus Commission's recommendation that France adopt a constitutional limit on budget deficits.
Coeure, a fluent speaker of Japanese, is joint author of multiple books, including "Economic Policy: Theory and Practice" and "The Economics of the Euro." This year he published "Save the State," with Credit Agricole economist Jean-Paul Betbeze, arguing for a cut in government spending.
He is a graduate of France's Ecole Polytechnique and teaches at the Sciences Po institute in Paris.
Before it's here, it's on the Bloomberg Terminal.
LEARN MORE