Haut-Brion 1945 Tests China Luxury Demand at Hong Kong Sale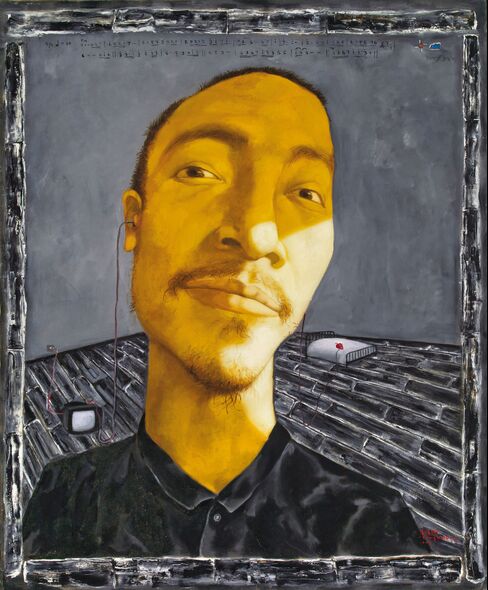 A 1945 bottle of Bordeaux, a Ming vase and a pair of 35-carat diamonds will show over the next six days how far Chinese demand for luxury items has been hit by tumbling stocks, property prices and economic sentiment.
Christie's International estimates its Hong Kong sale of more than 3,600 lots will raise as much as HK$2.6 billion ($334 million). When the London-based auction house started its record HK$3.65 billion spring auction in May, Hong Kong's Hang Seng stocks index had risen 19 percent in a year. Since the beginning of 2011 the benchmark has fallen 23 percent.
The sales begin with wine, led by a 14-bottle lot of Bordeaux in a custom wooden console by London cabinet maker Linley, shipped straight from the cellars of Chateau Haut-Brion and estimated to raise as much as HK$2 million.
"This is without a doubt, six star when you talk about provenance, and the 1945 is one of the last few bottles," said Paul Dunn, a Hong Kong-based collector. "But I'm not sure about the price. In the economic downturn there are a lot of unknowns."
Chinese collectors' demand for some of the world's most expensive luxuries so far has withstood economic turmoil fueled by Europe's debt crisis and signs of slowing economic growth in the U.S. and China. Rival Sotheby's raised HK$3.2 billion at its equivalent sale in Hong Kong in October.
The three days of wine sales also feature 56 bottles of Australia's Penfolds Grange, spanning vintages from 1951 to 2006, a package that is estimated to sell for as much as HK$2 million, according to the catalog. Domaine de la Romanee-Conti's 1985 vintage from Burgundy is tagged at around HK$1 million a case.
Wine Demand
Earlier this month, New York wine auction house Acker, Merrall & Condit raised $14.5 million in Hong Kong, the highest tally for a wine auction this year.
While wine prices mostly have withstood financial-market volatility in the past two years, a bigger test of Chinese buying may come during the Nov. 26 evening sale of Asian contemporary art, a category that saw prices for some artists drop as much as 80 percent from 2008 to 2009. This week, paintings by Zhang Xiaogang and Yue Minjun are estimated to fetch as much as HK$30 million apiece, Christie's said.
"There is always great interest in iconic, strong works," said Jonathan Stone, Christie's chairman and international head of Asian art. "In the current financial climate it's quite a good alternative investment if you have cash. The general mood is slightly cooler than a year ago."
Swatch Sale
In a separate auction yesterday in Hong Kong by London-based Phillips de Pury and Co., a telephone bidder from China bought a collection of 4,370 Swatch timepieces for HK$51.1 million.
"This is really not that much different from how Chinese ceramics and contemporary works of art are being hoovered up," said Finn Dombernowsky, managing director for Phillips de Pury Europe. "What stands out here is that yesterday was a passionate response to an iconic collection of contemporary culture."
Christie's has scrapped its separate sale of Southeast Asian art, pitching stars like Indonesia's Nyoman Masriadi next to Chinese artists in an effort to create a pan-Asian category to mirror sales of western contemporary works in London and New York. Masriadi's painting showing a parody of movie hero Indiana Jones carrying a giant diamond has a HK3.2 million top estimate in Saturday's evening sale, compared with the artist's HK$7.8 million record three years ago.
Jade Vase
While London and New York events typically are headlined by paintings, a highlight of Hong Kong is the auction of Chinese antiques. On Nov. 30, this includes a 15th-century Ming dynasty blue-and-white porcelain Moonflask and a Qianlong-era white jade vase and cover that both have high estimates of HK$35 million.
The day before, Christie's will offer two unmounted diamonds each weighing more than 35 carats as separate lots, carrying high estimates of HK$80 million apiece.
Christie's also is displaying a collection of jewelry at the Hong Kong Convention and Exhibition Centre venue that belonged to actress Elizabeth Taylor. The pieces will go on sale in New York on Dec. 13-14, including a necklace with a 50-carat pearl given to her in 1969 by Richard Burton that once belonged to Spain's King Phillip II.
Before it's here, it's on the Bloomberg Terminal.
LEARN MORE