Wal-Mart, the Sustainability Hub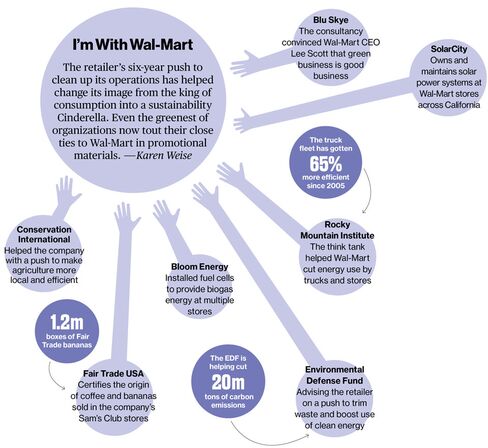 The retailer's six-year push to clean up its operations has helped change its image from the king of consumption into a sustainability Cinderella. Even the greenest of organizations now tout their close ties to Wal-Mart in promotional materials.
Before it's here, it's on the Bloomberg Terminal.
LEARN MORE