New Zealand Sees First Annual Migration Decline Since 2001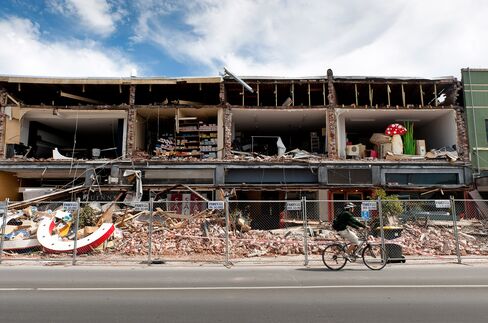 More migrants left New Zealand than arrived for the seventh month in the past eight, extending the biggest exodus in a decade, after residents were uprooted by an earthquake in the South Island city of Christchurch.
Permanent departures exceeded arrivals by 650 in October, Statistics New Zealand said in Wellington today. In the year to Oct. 31, there were 103 net departures, the first time annual departures exceeded arrivals since September 2001.
The decline in migration adds to signs that New Zealand's economy isn't able to match the job opportunities and wages of nations such as Australia, which attracted three-quarters of the citizens who left. Prime Minister John Key, who faces an election on Nov. 26, is under pressure to counter the flight by delivering on promises to add jobs and boost wages.
"The number of long-term departures has continued to trend higher, contributed to by Canterbury residents leaving for Australia," Philip Borkin, economist at Goldman Sachs New Zealand Ltd. in Auckland, said in a Nov. 18 research note.
Christchurch was devastated by a Feb. 22 temblor that killed 181 people, wrecked homes and closed many businesses in the nation's second-largest city. Christchurch residents departing permanently overseas rose to 6,000 from March through October from 3,700 in the same period last year, the statistics agency said.
Australia-Bound
Many of those departing go without migration restrictions to Australia, a country with five times New Zealand's population of 4.4 million people that is about three hours away by aircraft and offers higher average wages.
The number of New Zealanders leaving for Australia rose 45 percent to 44,349 in the year ended Oct. 31 from 30,500 in the year through October 2010.
Short-term visitor arrivals jumped 17 percent from October last year, boosted by fans attending the Rugby World Cup, which began Sept. 9 and ended Oct. 23, the report showed.
About 53,200 visitors in October said they came for the tournament, the agency said, citing a question on arrival cards.
From July through October, about 133,200 visitors indicated they were attending the rugby matches, bolstering the tourism industry, which makes up about 9 percent of the economy, the agency said.
Before it's here, it's on the Bloomberg Terminal.
LEARN MORE