Credit Suisse Says 'Momentous Deal' Needed to Save Euro Zone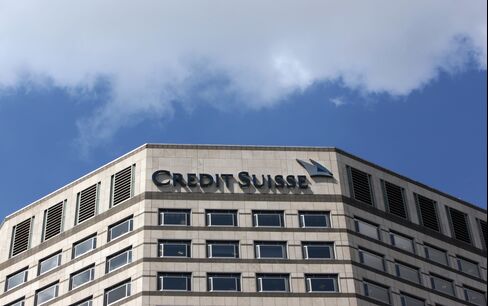 Euro leaders must reach "a momentous deal" toward fiscal and political union by mid-January to save the 17-nation bloc, Credit Suisse said in a note to investors.
The analysts, led by Jonathan Wilmot, the bank's London-based chief global fixed-income strategist, also predicted the European Central Bank will move "more aggressively" to lower its benchmark 1.25 percent rate and provide banks with longer-term funds.
"In short, the fate of the euro is about to be decided," according to the note, which was published today.
At the same time, Italian and Spanish 10-year bond yields could jump above 9 percent and French yields could go above 5 percent, Credit Suisse's note said. Yields on German bunds could also rise.
As things stand now, investors "simply cannot be sure what exactly they are holding or buying in the euro zone sovereign bond markets," said the report. "We suspect this spells the death of 'muddle-through' as market pressures effectively force France and Germany to strike a momentous deal on fiscal union much sooner than currently seems possible, or than either would like. Then and only then do we think the ECB will agree to provide the bridge finance needed to prevent systemic collapse."
The debate on deeper union will be driven by the European Commission's recommendations on euro-area debt due to be published this week, by a summit on Dec. 9, and by a speech by French President Nicolas Sarkozy expected next month on the 20th anniversary of the Maastricht Treaty, it said.