Centrica Pays Statoil $1.6 Billion for Norwegian Gas Assets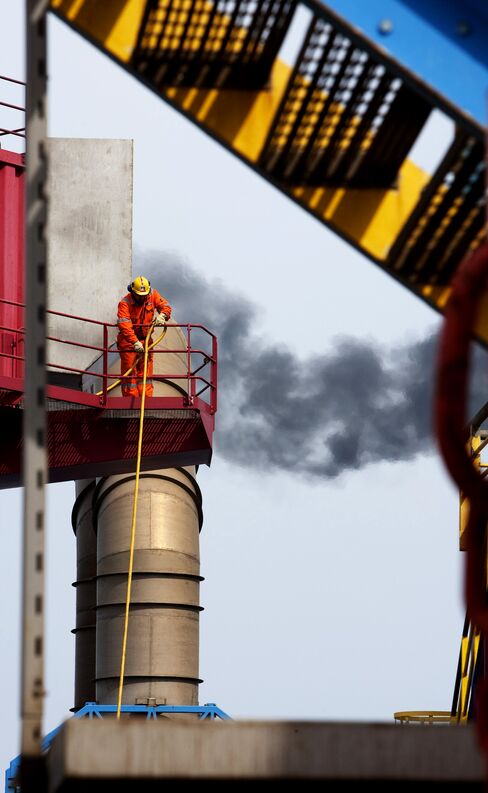 Centrica, the U.K.'s biggest residential natural gas supplier, agreed to buy $1.6 billion of fields in the Norwegian North Sea from Statoil ASA, increasing oil and gas production 25 percent.
Centrica will acquire stakes in eight fields on the Norwegian continental shelf, the Windsor, England-based company said today in a statement. In a second deal, Centrica agreed to buy 5 billion cubic meters a year of gas from Statoil from 2015 to 2025, equal to 5 percent of U.K. gas consumption.
Adding gas production assets will give Centrica more security in gas supply and offer a hedge against volatile gas prices. For Statoil, the sale will free up capital for development of fields including the Aldous-Avaldsnes discovery, Norway's largest since the 1980s.
"Diversity of supply is a good thing and you can't get away from the fact that we need to invest in places that are stable," Centrica Chief Executive Officer Sam Laidlaw said in a telephone interview. "We had a lengthy discussion on value, but feel very comfortable."
The deal values proved and probable reserves at about $13.90 a barrel of oil equivalent and is "in line with recent North Sea transactions," according to Evolution Securities analysts Keith Morris and Richard Griffith. The company's quest to shore up its energy hedge suggests it doesn't see commodity prices falling, the analysts said.
Qatar Deal
The utility has been seeking to lock in gas supply in the face of rising wholesale prices. It signed a 2 billion pound ($3.14 billion) three-year deal with Qatar earlier this year for liquefied natural gas. U.K. wholesale gas costs are 26 percent higher this winter than a year ago, squeezing margins at the company's residential business, it said earlier this month.
Centrica fell 1 percent to 286.1 pence as of the close in London. The benchmark FTSE 100 index dropped 2.6 percent. Statoil declined 3.1 percent in Norway.
The transaction involves the sale of Statoil stakes in the Kvitebjoern, Heimdal, Valemon, Skrine-Byggve, Fulla, Frigg-Gamma-Delta, Vale and Rind fields. The assets produced about 34,000 barrels a day this year, adding 25 percent to Centrica's oil and gas output and increasing its reserves by 29 percent.
This "materially increases the size and span of Centrica's upstream operations," Credit Suisse AG analyst Mark Freshney said in a note to investors today. "Some may be disappointed that the company is not returning cash, and we need a strategic explanation," the analyst said.
Redeploy $3.7 Billion
Statoil said it will be able to redeploy $3.7 billion in capital to other projects, taking into account the sale price and the money it would have spent keeping the fields going.
"This is absolutely positive for Statoil and they are proving their ability to divest assets for cash," said Carl Christian Bachke, an analyst at RS Platou Markets in Oslo. "They want to put this money where their priorities are, that is to continue developing their newly discovered main assets in Norway."
The new long-term gas sale agreement is an extension of an existing contract between the two partners, which expires in 2015, Statoil said.