MF Trustee Says 'No Assurance' of 100% Collateral Return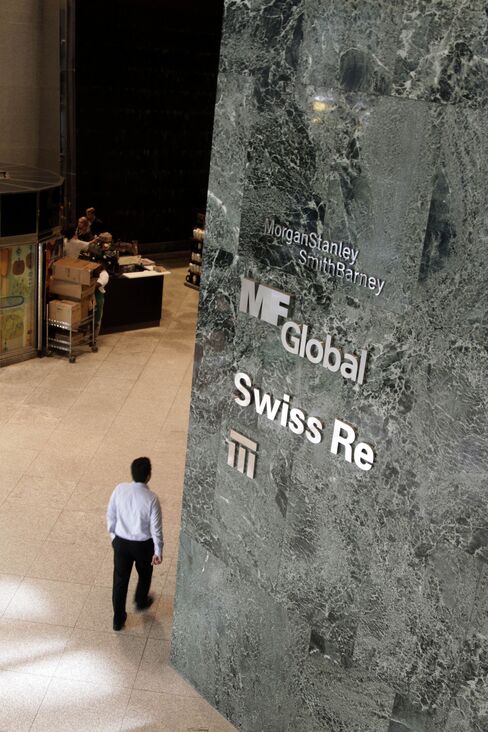 The trustee liquidating broker-dealer MF Global Inc. said distributions of collateral in customers' accounts are "dependent upon assets available and there is no assurance of a 100 percent return."
The trustee, James Giddens, got court permission yesterday to transfer $520 million in assets to about 23,300 accounts. While planning a third transfer to include a "few hundred" accounts that haven't had distributions so far, Giddens said the assets available for segregated commodities accounts are "substantially less" than his estimate of claims that will be allowed.
"Efforts are on-going to analyze the cause of the shortfall and to seek to remedy it in coordination with multiple regulators and law enforcement officials," he said in a statement today.
The broker-dealer's bankrupt parent, MF Global Holdings Ltd., moved hundreds of millions of dollars from its futures client accounts to other accounts before its Oct. 31 bankruptcy, according to a person familiar with the audit of the company, who couldn't be identified because the discussions are private.
MF Global Holdings, once led by former New Jersey Governor Jon Corzine, was required to segregate funds posted as collateral by futures clients. The company filed the eighth-largest U.S. bankruptcy after making a $6.3 billion bet on Eurobonds and getting margin calls.
Asset Transfers
Giddens, whose first transfer of assets was almost $1.6 billion, said the third payment might be a bulk transfer to bring the value of collateral to 60 percent of the net equity in the accounts of all claimants, including those who have received nothing yet. A bulk transfer depends on finding futures brokers to receive the assets, he said.
The Commodity Futures Trading Commission, Securities and Exchange Commission and U.S. Justice Department are investigating cash movements at the firm before the bankruptcy filing. The CFTC has been probing about $600 million in futures client funds that disappeared as the firm prepared for bankruptcy. Regulators haven't located the money.
A spokesman for Giddens said yesterday that the trustee will use "whatever legal means are available" to maximize the assets of the estate. The spokesman, Kent Jarrell, made the comment when asked whether Giddens might consider "clawing back" money customers took from their accounts before the bankruptcy.
Clawback Suits
The trustee liquidating Bernard Madoff's investment firm has filed more than a thousand so-called clawback suits against the confidence man's former clients to recover funds they withdrew before his Ponzi scheme came to light.
The return of client funds by MF Global UK will also depend on the "quantum" of claims against available funds, according to KPMG, the liquidators. KPMG said in a statement today that it will "likely" make interim distributions as it winds down the company in the next "several months or even years."
MF Global Holdings listed debt of $39.7 billion and assets of $41 billion in Chapter 11 papers filed Oct. 31 in Manhattan. The broker-dealer is being liquidated separately.
The brokerage case is Securities Investor Protection Corp. v. MF Global Inc., 11-cv-7750, U.S. District Court, Southern District of New York (Manhattan). The parent's bankruptcy case is MF Global Holdings Ltd., 11-bk-15059, U.S. Bankruptcy Court, Southern District of New York (Manhattan).