Luxor Set to Take Control of William Lyon in Restructuring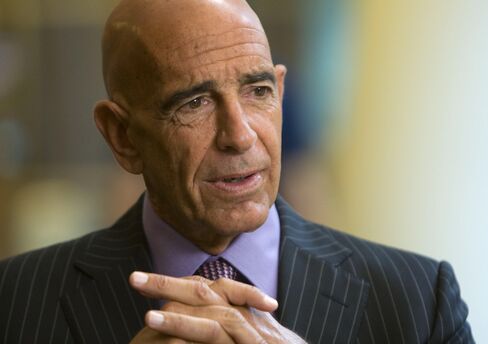 Nov. 18 (Bloomberg) -- Luxor Capital Group LP is poised to gain control of William Lyon Homes after the builder filed a plan with regulators for a prepackaged bankruptcy.
Luxor, a New York-based hedge fund, leads creditors that will own 51.5 percent of William Lyon's equity after the proposed reorganization, according to a filing yesterday with the U.S. Securities and Exchange Commission. The Lyon family, which took the homebuilder private in 2006, will reduce its stake to 20 percent from 94.6 percent, the company said.
The reorganization plan comes after weeks of negotiations with creditors as the Newport Beach, California-based company's cash supply dwindled amid slowing home sales. Billionaire Thomas Barrack's Colony Financial Inc., which gave the builder a $206 million secured loan in 2009, and investors holding a majority of its $283 million of unsecured bonds agreed to the plan, William Lyon said in the filing.
"We reached a pretty decent deal under the circumstances," Stefan Lingmerth, an analyst for Phoenix Investment Adviser LLC, a fund that holds some of the unsecured debt, said in a telephone interview. "We've deleveraged the balance sheet. They have some opportunities to capture here."
The plan will cut William Lyon's debt to $327.8 million from $509.8 million, according to the proposal for bankruptcy. The Lyons agreed to invest an additional $25 million into the company and will receive warrants that may increase their ownership stake.
Chairman to Remain
General William Lyon will continue to serve as chairman and chief executive officer, the homebuilder said in a Nov. 4 statement. He was chief of the Air Force Reserve from 1975 to 1979.
The plan will lead to "sustainable profitability" and let the company take advantage of "historic opportunities," Colin Severn, William Lyon's chief financial officer, said in an e-mail yesterday.
Norris Nissim, Luxor's general counsel, didn't return a telephone call seeking comment.
The restructuring plan signals a shift in mix for the company's land portfolio away from Nevada to more of a focus on Northern and Southern California, said Michael Kim, an analyst at CRT Capital Group LLC in Stamford, Connecticut.
"Investors will need to find comfort in the company's ability to tie up land within these markets over the next few years to support the plan," he said.
Quarterly Losses
William Lyon has lost money for six consecutive quarters, posting a net loss of $11.2 million in the three months ended June 30, according to data compiled by Bloomberg. Its cash balance dropped to $34.6 million from $110.5 million a year earlier, the data show.
A majority of unsecured bondholders agreed to exchange their claims for $75 million of new second-lien debt and a 28.5 percent stake in the company, according to the Nov. 4 statement. Colony Financial agreed to exchange its loan for a new $235 million, 10.25 percent, first-lien loan, according to the reorganization plan.
"We view this restructuring as a very favorable development," Colony CEO Richard Saltzman said on a Nov. 8 conference call. The company expects an annual return of about 17 percent on its investment, he said.
As part of the plan, William Lyon will launch a rights offering, selling $60 million of equity representing a 51.5 percent stake in the company, it said in the Nov. 4 statement. Luxor will lead creditors buying that share, according to the plan filed yesterday.
To contact the reporters on this story: Zeke Faux in New York at zfaux@bloomberg.net; Jonathan Keehner in New York at jkeehner@bloomberg.net
To contact the editors responsible for this story: David Scheer at dscheer@bloomberg.net; Alan Goldstein at agoldstein5@bloomberg.net