The Unlikely Outposts of Occupy Wall Street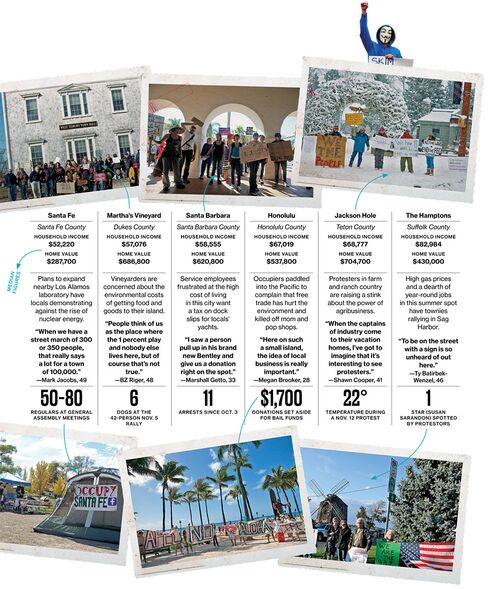 After police in New York, Oakland, and Portland shut down the tent cities that have defined Occupy Wall Street, protesters vowed to keep the two-month-old global rally going. Across the U.S., OWS activists in upscale areas have gone hyper-local, adding community issues to the larger movement's anti-corporate message. Many are also ditching the tarps and tents that have provoked mayors and police chiefs, preferring to occupy their own beds.
Before it's here, it's on the Bloomberg Terminal.
LEARN MORE