Coping With Emerging Market Selloffs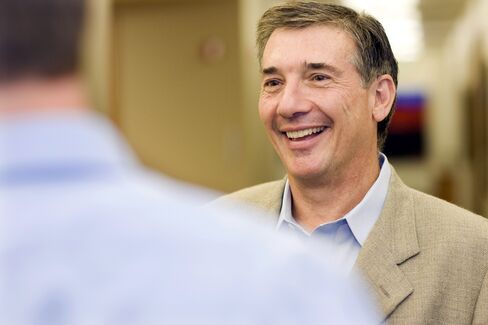 Even the best emerging market mutual funds have down years, reflecting the higher volatility of younger markets. Bloomberg.com's Ben Steverman spoke with Roger Edgley, co-manager of the Wasatch Emerging Markets Small Cap fund (WAEMX), on the risks and opportunities he sees after taking some lumps this year. While the fund has bested 99 percent of other emerging market mutual funds over the past three years, returning nearly 43 percent, it has lost 10.1 percent so far this year. That's 4.5 points better than the MSCI Emerging Markets index and 6.5 percent better than its average peer fund. But a loss is still a loss.
Q: For the past few years, emerging market stocks have done well, but this year has been tougher. How has this year been for you?
A: We're down this year, but down less than emerging markets as a whole. In some ways this is a good year. We are seeing a long-term, secular allocation [shift] to emerging markets. When that's happening, you don't want it to become too hot. This is a good year for cooling the temperature down again and for making sure the right investors are going into the asset class. The people investing now are looking at the long term. Q: What are the biggest risks for emerging markets?
A: The biggest risk with emerging markets, and with any developed market, is too much capital. That tends to cause asset inflation, and you end up with a debt crisis. That was the pattern in the [1997] Asian financial crisis. Those continue to be risks. And you do have some political risks in any given country. Those tend to get a bit overstated.
The businessmen in those countries tend to be used to operating in adverse environments. The people running these companies don't assume access to finance. They've been living with these risks for a very long time. It's not like in developed markets, where people think they're in a low-risk environment, and when suddenly they're in a higher-risk environment, they haven't built their business factoring in all those risks.
Q: A lot of investors focus on the large emerging markets, the so-called BRIC countries –- Brazil, Russia, India and China. Do you see more opportunities in smaller countries?
A: Not necessarily more. Smaller markets don't get the attention of many investors. If you take a Columbia or the Philippines, people look at them as sort of de minimis or marginal, one or two percent of a portfolio. People think, "Oh, they're less interesting." So they don't tend to get as overvalued, and your returns there have been actually quite good.
We like Southeast Asia. The Philippines right now is promising. We like parts of Latin America. South Africa has a lot of high-quality small companies.
Before it's here, it's on the Bloomberg Terminal.
LEARN MORE