Manufacturers Resist 'False Choice' in Corporate Tax Overhaul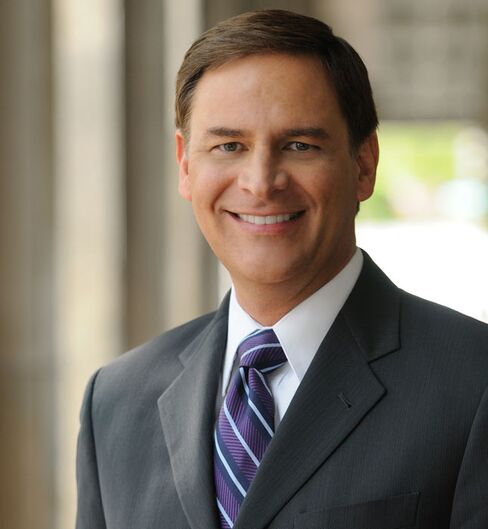 U.S. manufacturers, who could face higher tax bills from a revenue-neutral overhaul of the corporate tax code, are calling for Congress to reject the principle that the business tax burden should remain the same.
"It's a false choice when you say it has to be done in a revenue-neutral manner," Jay Timmons, president and chief executive officer of the National Association of Manufacturers industry trade group, said yesterday in Washington.
The base-broadening, rate-lowering concept supported by President Barack Obama and Republican Ways and Means Chairman Dave Camp could mean higher tax bills for many members of Timmons's group. Manufacturers benefit from tax breaks for corporate research, equipment purchases and domestic investment that could be eliminated to reduce corporate taxes to 25 percent from a top rate of 35 percent now without increasing the budget deficit.
Timmons's comments underscore the difficulty that Congress will have in shaping an overhaul of the corporate tax system that can attract support from businesses and achieve lawmakers' fiscal objectives. The tax-writing committees in Congress have been holding hearings this year, and Camp has begun releasing pieces of a draft plan for a corporate tax overhaul.
In this political climate, a revenue-neutral tax overhaul is about the best outcome that corporations would win, said Neal Weber, managing director-in-charge of the Washington national tax office of RSM McGladrey Inc.
'That's the Promise'
"Cut taxes and we'll create jobs, that's the promise," he said. "But obviously we're in a difficult situation as a nation, and we're looking for ways to solve our deficit."
Lawmakers from both political parties have called for overhauling the complicated U.S. tax code, which they view as a burden on businesses and a hindrance to investment. They also complain that the U.S. has the second-highest statutory corporate tax rate among major economies, though effective rates are somewhat lower.
Camp, who released the first detailed piece of his tax reform proposal on Oct. 26, has said that he wants the corporate tax system to collect as much money in the future as it does now.
Timmons said Congress instead should look at corporate tax changes as a way to encourage economic growth and job creation, not reshuffle who pays. He said the group's goal is a corporate tax rate of at most 25 percent.
'Winners and Losers'
"You're setting up a winners and losers conversation," said Aric Newhouse, the senior vice president for policy and government relations at the manufacturers' group. "We think the conversation shouldn't start there."
An Oct. 27 analysis by the nonpartisan Joint Committee on Taxation found that ending many major tax breaks would generate enough revenue to reduce the corporate tax rate to 28 percent, not 25 percent.
The elimination of a corporate tax deduction for domestic manufacturing would generate $127 billion over the next decade, and the repeal of accelerated depreciation, which is used by many manufacturers, would bring in $506.8 billion in revenue.
Representative Sander Levin of Michigan, the top Democrat on the Ways and Means panel, released the analysis and warned that domestic manufacturers could be hurt by proposals that eliminate tax breaks and reduce rates. That incomplete document didn't include all tax breaks or other features of the tax code that could be changed to raise revenue, and House Republicans have said their goal still can be achieved.
Effects on Manufacturers
Timmons and Newhouse said the effects of a tax overhaul on individual manufacturers would depend on the exact contours of a tax law and on each manufacturer's financial circumstances.
Senior Republicans on the Ways and Means Committee said last week that they still think they could reach their goal of a 25 percent top tax rate.
"We're confident that we can get to 25," said Representative Patrick Tiberi, an Ohio Republican, emphasizing that only by reducing the corporate rate to that level could the U.S. tax code be on par with that of other major economies. "If we're going to do this, it's at least where we have to go to be competitive with the rest of the world."
Representative Kevin Brady, a Texas Republican, said he and other tax writers were still trying to determine how to meet that target and that they were aware of the challenges.
"To do that," he said, "you have to take on a lot of issues that have an impact back home with job creators."
Before it's here, it's on the Bloomberg Terminal.
LEARN MORE