U.S., EU Press Iran Sanctions After UN Shows Atom-Bomb Work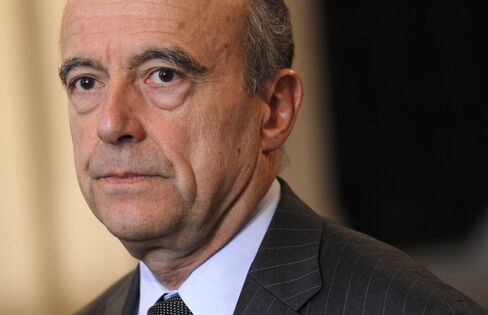 Nov. 9 (Bloomberg) -- U.S. and European countries will press for more sanctions against Iran after United Nations atomic inspectors revealed "credible" information that the country conducted nuclear-bomb work as recently as last year.
The International Atomic Energy Agency's report showed that "Iran has sought, and most likely still seeks, to equip itself with atomic weapons, under cover of a program that it pretends is civil and peaceful," French Foreign Minister Alain Juppe said today in a statement. France and its allies are ready to impose "unprecedented sanctions."
It was the first time the Vienna-based IAEA published a comprehensive analysis of the Persian Gulf country's nuclear-weapons work. During the IAEA's eight-year investigation, more than 10 countries provided intelligence showing that Iran used a network of front companies and foreign scientists to pursue nuclear weapons, according to the 15-page report.
The findings bolster the arguments of U.S. and European Union officials who say negotiations with Iran have failed to halt a covert nuclear-weapons program. Israeli officials have repeatedly said that all options are on the table regarding measures again Iran, including military action.
Iran won't withdraw "an iota" from its atomic program, said President Mahmoud Ahmadinejad, who dismissed the IAEA report as "baseless" in a speech broadcast on Iranian state television today.
Documents Needed
Iran must examine the evidence before responding to the accusations leveled against it, said Aliasghar Soltanieh, the nation's IAEA envoy. Informants have prevented inspectors from sharing documents with Iran, the agency has said.
"We have not received any original, authenticated documents that American intelligence or others have given to the agency," Soltanieh said today by telephone from Vienna. "We have to have the evidence to defend ourselves."
Iran's work toward an atomic weapon may prompt further EU sanctions, said German Foreign Minister Guido Westerwelle. Germany opposes military action against Iran's atomic program and favors increased diplomatic and economic pressure, he said today in a statement from Berlin.
The Obama administration from the start has pursued two-track diplomacy -- attempting talks with Iran and threatening sanctions as those negotiations collapsed.
Preparing Sanctions
Following yesterday's report, the administration said it hasn't abandoned talks. Still, the Treasury Department is drafting new sanctions aimed at commercial banks or front companies that may be imposed this month, while the EU is considering its own financial sanctions, according to U.S. and European officials who spoke on condition of anonymity to discuss measures that haven't been implemented.
The efforts stop short of penalties that would hit Iran's leadership hardest -- sanctioning the country's central bank, imports of refined gasoline or oil exports, steps that may rock world markets and hurt the Iranian public, the officials said.
The IAEA report "will serve as the tip of the spear of a new effort to bring tougher sanctions to bear on Iran," said Michael Singh, a former National Security Council senior director on the Middle East under President George W. Bush, whose administration also imposed sanctions over Iran's nuclear program.
'Breaking' Iran
Singh, now managing director of the Washington Institute for Near East Policy, an independent research center, said in an interview that "there are plenty of other sanctions on entities or individuals" yet to be applied, including some similar to those recently imposed on Syria. "You never know what marginal pressure will cause Iran to break."
Russian officials have said further sanctions would be counterproductive, and Russian and Chinese officials sought to water down the IAEA report before its release, according to U.S. and European officials who weren't authorized to discuss the diplomatic negotiations.
China and Russia, both veto-wielding UN Security Council members, questioned the timing and outcome of the IAEA report. Russia suspects the authors of some comments in the document of "political dishonesty," according to a statement by the Foreign Ministry in Moscow. The report should prompt "dialogue and cooperation" without triggering "new instability," China's Foreign Ministry said.
U.K. Foreign Secretary William Hague said Britain will press China and Russia to increase pressure on Iran over its nuclear program and that "no option is off the table."
Focusing Minds
"It's true that we would go further" than Russia and China in imposing sanctions on Iran, Hague told lawmakers in the House of Commons in London today. "In light of the IAEA report, we will want to focus minds both in Beijing and Moscow on this subject."
Iran is the second-largest oil producer in the Organization of Petroleum Exporting Countries, after Saudi Arabia. About 15.5 million barrels of oil a day, the equivalent of about a sixth of global consumption, according to the U.S. Energy Department, flows through the Strait of Hormuz, a narrow waterway between Iran and Oman at the mouth of the Persian Gulf.
While the IAEA report steps up pressure on Iran to answer questions about its program, it doesn't assert that the country has resumed full-scale nuclear-weapons development, according to two U.S. officials, nor does it conclude how far along Iran has gotten in developing a weapon.
UN Sanctions
Since June 2006, the five nuclear-armed, permanent members of the UN Security Council -- the U.S., Britain, France, Russia and China -- along with Germany have pursued negotiations with Iran. At the same time, they have imposed sanctions on weapons, banking, shipping and nuclear-related material in an effort to restrain individuals and firms associated with suspected Iranian weapons activity.
Iran is under four rounds of Security Council sanctions imposed between 2006 and 2010, as well as numerous restrictions by the U.S., the EU, Canada, Japan, Switzerland, Australia and South Korea banning certain trade, financial services, energy investment and technology sales.
The IAEA report probably won't result in a fifth round of Security Council sanctions against Iran, officials in Washington and at the UN said, because of vehement opposition from Russia.
A Russian nuclear scientist shared technology with Iran that helped calibrate the explosive force of a bomb's uranium core, a senior international official familiar with the IAEA investigation said. Russia's Foreign Ministry has said the accusations date back 10 years and are "nothing new," and that the scientist was originally from Ukraine.
Russian Proposal
The deputy head of Iran's National Security Council, Ali Baqeri, traveled to Moscow today to meet with Russian Foreign Minister Sergei Lavrov. They discussed Iran's nuclear program and Russian proposals to resolve the dispute, according to state-run Iranian broadcaster Press TV.
Russia wants to resolve the dispute by lifting sanctions against Iran in stages, in return for Iranian cooperation on inspections. The offer is "still on the negotiating table," Lavrov said this week.
Discussions that led to the last round of UN sanctions in 2010 were very difficult, U.S. and European diplomats said, with Russia and China reluctantly agreeing to restrictions on financial transactions, a tighter arms embargo and authority to seize cargo linked to nuclear or missile programs.
Attempts to impose sanctions on Iran's oil and gas would be almost impossible to get through the Security Council given China's demand for oil, the diplomats said.
Last week on Capitol Hill, the House Foreign Affairs Committee voted to tighten U.S. sanctions on Iran, partly by targeting Iran's oil industry.
To contact the reporters on this story: Indira A.R. Lakshmanan in Washington at ilakshmanan@bloomberg.net; Jonathan Tirone in Vienna at jtirone@bloomberg.net
To contact the editors responsible for this story: Mark Silva at msilva34@bloomberg.net; James Hertling at jhertling@bloomberg.net