Rolex $3.5 Million Mentoring Program Taps Eno, Kapoor, Sellars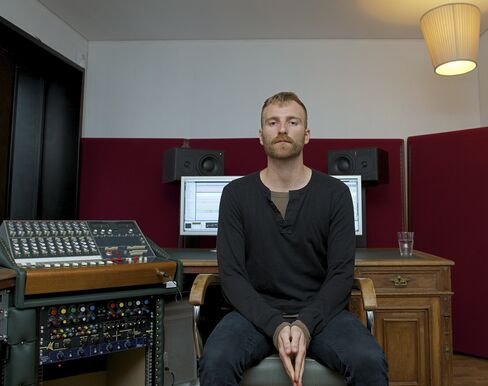 Brian Eno, the record producer who helped shape the sound of Coldplay's new album, "Mylo Xyloto," will be at the New York Public Library on Sunday to introduce a work by his musical protege, Ben Frost.
"It's a piece that's taking the final moments of ecstasy of rock music and stretching them into a full work," Frost said of his "Music for 6 Guitars," which also features a brass sextet. "The last song of the night always takes on an otherworldly level of energy that's often missing from the preceding performance."
The event will be part of a weekend of performances and discussions at the library marking the end of the fifth cycle of the Rolex Mentor and Protege Arts Initiative.
The program brings together experienced and emerging artists in the same field, for a year of mentoring. Proteges receive a grant of $25,000, plus help with travel and accommodations. They are eligible for an additional $25,000 to undertake an independent project. Mentors receive $50,000. Since it began in 2002, Rolex has invested almost $3.5 million in the program.
"This year we have an exclusive partnership with the NYPL because we thought that our objectives and theirs jelled very much, particularly with Paul Holdengraber who runs 'LIVE From the NYPL,'" said program director Rebecca Irvin.
Eno and Frost
From the more than 20 times he met with Eno, Frost said it was interesting to compare the ways they dealt with life.
"My approach to work, to life, is generally pretty chaotic. I read five books at the same time, I do work on five things at the same time. I require constant change -- and Brian is very similar," Frost said. "It's been comforting to see that it's a valid way to work, which has longevity."
Frost's piece will be preceded by the world premier of "P.O.V," choreographed by dance protege Lee Serle. Other performances will include poems by Tracy Smith and her literature mentor, Hans Magnus Enzensberger, sung by soprano Jolle Greenleaf, and "The Music Box," a one-woman show created by Maya Zbib, director Peter Sellars's theater protege.
Paul Holdengraber
Holdengraber will act as moderator for some of the events, including a conversation featuring mentors Eno, Sellars and Anish Kapoor, and another between Belgian opera star Jose Van Dam and Argentine composer Osvaldo Golijov.
"The point is to show what happens when these people ... come together in a setting that may not be theirs," Holdengraber said in an interview. "Like in comparative literature, things are put together that don't seem to go together."
(LIVE from the NYPL Presents the Rolex Arts Weekend is Nov. 10-13 at the New York Public Library. Information: +1-212-642-0149; http://www.nypl.org/events/live-nypl.)
(Lili Rosboch writes for Muse, the arts and leisure section of Bloomberg News. Opinions expressed are her own.)
Before it's here, it's on the Bloomberg Terminal.
LEARN MORE