Michelin Names 56 Chicago Restaurants Offering Value for Money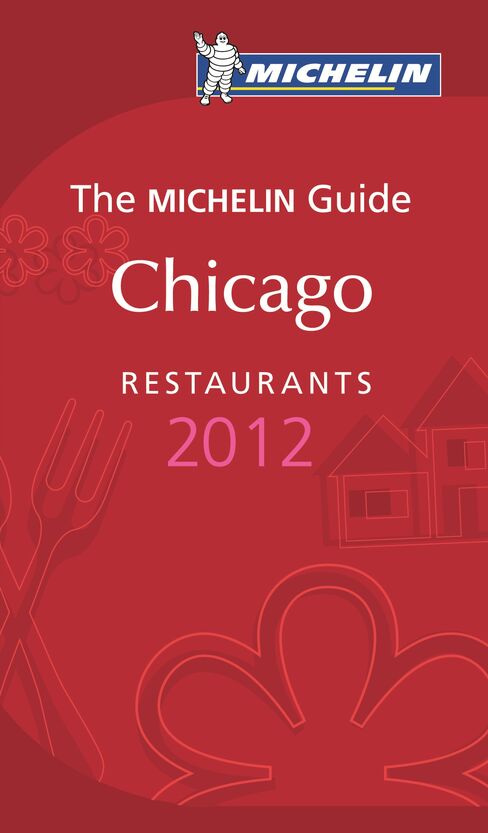 Michelin today named 56 restaurants in Chicago that serve good meals for $40 or less, excluding tip and tax, including 17 new holders of the Bib Gourmand award.
The additions are Arami, Avec, Bistronomic, Fogon, Gemini Bistro, GT Fish & Oyster, Jin Thai, Kabul House, Lao Sze Chuan, Maude's Liquor Bar, Mundial Cocina Mestiza, Owen & Engine, Perennial Virant, Sen, Sol de Mexico, Xni-Pec de Yucatan and Yolo.
"The inspectors in Chicago found an excellent and diverse selection of restaurants meeting the criteria for the Bib Gourmand across the city and in a few of the closer suburbs," Michelin said today in an e-mailed release.
Clermont Ferrand, France-based Michelin & Cie. the world's second-biggest tiremaker, will name the winners of stars in the "Michelin Guide Chicago 2012" on Nov. 15, with copies going on sale the following day priced $18.99.
Frances' Deli lost its Bib Gourmand, while five holders of the award closed: Kith & Kin, Mado, Otom, Perennial and Veersaway. The restaurants recognized this year are:
Ann Sather
Arami
Avec
Belly Shack
Bistronomic
Bristol (The)
Browntrout
Ceres' Table
Cumin
De Cero
deca
DeCOLORES
Fogon
Frontera Grill
Gemini Bistro
Gilt Bar
Girl & The Goat
Green Zebra
GT Fish & Oyster
Han 202
Hopleaf
Jaipur
Jin Thai
Kabul House
La Creperie
La Petite Folie
Lao Sze Chuan
Los Nopales
Lula Cafe
M. Henry
Maude's Liquor Bar
Mexique
Mixteco Grill
Mundial Cocina Mestiza
Nana
Nightwood
Opart Thai House
Owen & Engine
Paramount Room
Perennial Virant
Publican (The)
Purple Pig (The)
Raj Darbar
Riccardo Trattoria
Sen
Smak-Tak
Smoque BBQ
Sol de Mexico
Spacca Napoli
Taste of Peru
Thai Village
Twin Anchors
Urban Belly
West Town Tavern
Xni-Pec de Yucatan
Yolo
(Richard Vines is the chief food critic for Muse, the arts and leisure section of Bloomberg News. He is U.K. and Ireland chairman of the World's 50 Best Restaurants awards. Opinions expressed are his own.)