Hong Kong's Link REIT Has $566 Million to Use for Acquisitions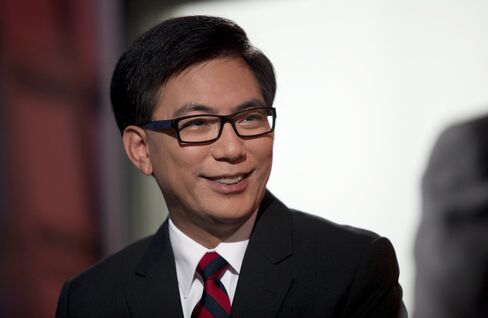 The Link Real Estate Investment Trust, Hong Kong's biggest property trust, has about HK$4.4 billion ($566 million) of cash and loan facilities to fund purchases of additional shopping malls.
"Credit has tightened, especially in the bank market," Chief Executive Officer George Hongchoy said in an interview in Hong Kong yesterday. "We have been lucky in the past six months when we have raised a lot of money. It allows us to look at any acquisition opportunities sensibly and we don't have to think about looking for financing."
Link, which held what was then the world's largest initial unit sale by a property trust in 2005, is expanding its portfolio of more than 180 malls and parking garages, mostly previously owned by Hong Kong's government. The company bought the Nan Fung Plaza in the city's Tseung Kwan O district for HK$1.17 billion in June, its first acquisition since the IPO.
Link is in talks to buy the Laguna Plaza mall in Hong Kong's Kwun Tong district, valued at HK$2.2 billion, from Hang Lung Properties Ltd., the Standard newspaper said Nov. 2, citing unidentified people. Hongchoy declined to comment on the report.
The trust said today that total income for distribution to unitholders in the six months ended Sept. 30 rose 21 percent from a year earlier to HK$1.42 billion. It proposed a payment of 63.11 Hong Kong cents per unit.
Link and other Hong Kong landlords are benefiting from a rise in retail rents in the former British colony. Link is spending as much as HK$600 million annually to renovate and expand malls to attract tenants and boost rents, Hongchoy said.
Link, which posted earnings during yesterday's lunch break, rose 3.5 percent to close at HK$28.25 in Hong Kong. The stock has gained 17 percent this year, compared with the 13 percent decline in the benchmark Hang Seng Index.