Stocks, Euro Pare Early Gains on Concern Over Italy Leadership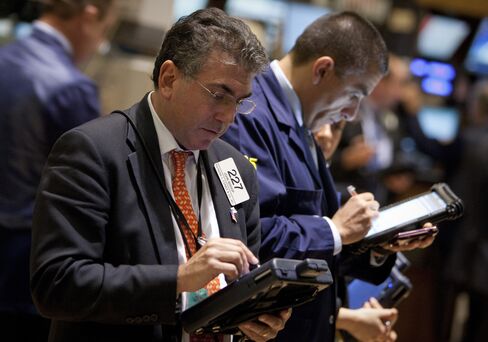 U.S. stocks and the euro pared early gains as Italian Prime Minister Silvio Berlusconi won a budget vote without an absolute majority and European Central Bank council member Jens Weidmann said the ECB can't bail out governments by printing money.
The Standard & Poor's 500 Index was little changed at 1,261.16 at 10:34 a.m. in New York after climbing as much as 0.8 percent earlier. The Stoxx Europe 600 Index pared a 2 percent rally in half. The euro was little changed at $1.3778, reversing an advance of as much as 0.5 percent.
"The fact that Berlusconi doesn't have a majority is a reflection of uncertainty," Hank Smith, chief investment officer at Haverford Trust Co. in Radnor, Pennsylvania, said in a telephone interview. His firm manages about $6.1 billion. "We had a good step forward in Europe. Still, it really comes down to added uncertainty. The market wants to see the risk of contagion being taken off the table."