Prudential Boosts Dividend as Profit, Cash Holdings Rise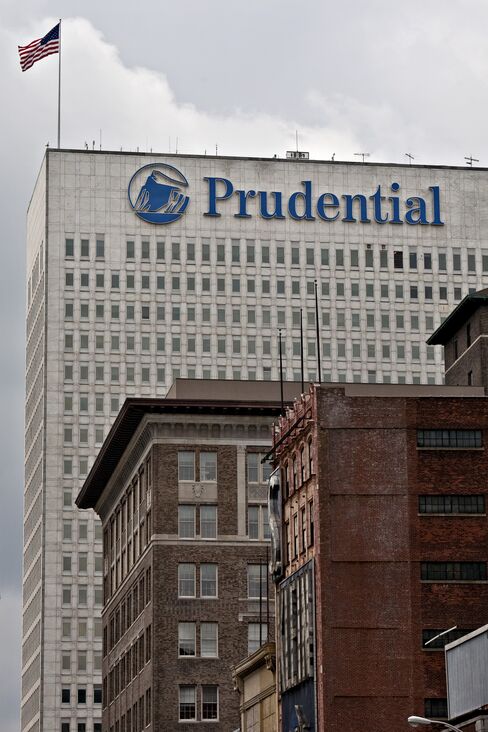 Prudential Financial Inc., the second-biggest U.S. life insurer, raised its dividend 26 percent to $1.45 as profit increased and rival MetLife Inc. was denied regulatory approval to boost its payout.
The annual dividend is 15 cents more than the anticipated payout of $1.30, according to the Bloomberg Dividend Forecast. Prudential, based in Newark, New Jersey, said last week that third-quarter net income rose 23 percent to $1.53 billion from a year earlier. Cash holdings increased about 30 percent to $15.5 billion.
"We are disciplined in managing capital and recognize the importance of balancing share repurchases, dividends and investments in our businesses," Chief Executive Officer John Strangfeld said Nov. 3 in a conference call with investors.
MetLife, the biggest U.S. life insurer, has said its plan to repurchase shares and raise the dividend was blocked by the Federal Reserve. The New York-based company, headed by CEO Steven Kandarian, needed approval from the Fed because of the size of the firm and its banking operations. Prudential doesn't require Fed consent.
Prudential announced in June a $1.5 billion buyback, following a 64 percent increase last year in the dividend. It gained $1.17, or 2.2 percent, to $54.48 at 4 p.m. in New York and has declined 7.2 percent this year.
The dividend is payable Dec. 16 to shareholders of record at the close of Nov. 22, Prudential said today. The payout last year was $1.15 a share.