White House Issues Veto Threat on EPA Power-Plant Bill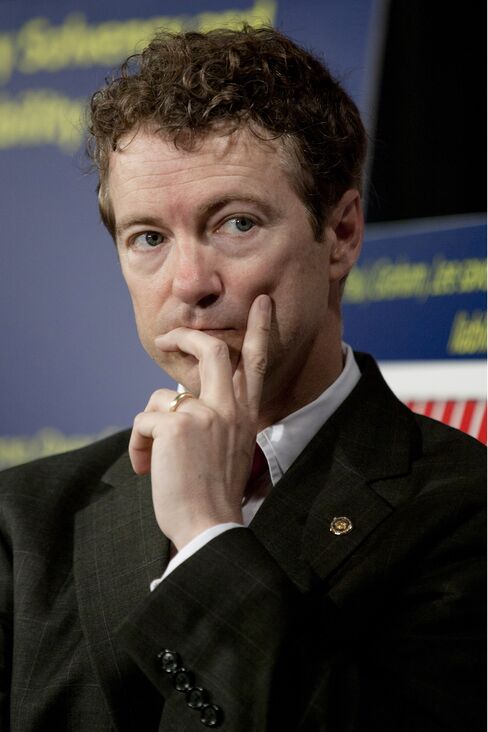 President Barack Obama's administration threatened to veto a Senate measure that would block Environmental Protection Agency regulations aimed at curbing pollution from coal-fired electric plants.
Obama's advisers would recommend that he veto the measure sponsored by Senator Rand Paul, a Kentucky Republican, if it clears Congress, according to a statement today from the White House Office of Management and Budget.
The measure "would cause substantial harm to public health and undermine our nation's longstanding commitment to clean up pollution from power plants," the budget office said.
Paul's measure is being offered under the Congressional Review Act, which lets lawmakers push for expedited votes to reject pending regulations. The Senate is scheduled to consider the resolution this week. Unlike most bills in the Senate, it requires a simple majority of 50 votes, not the 60 usually required to end debate.
Paul objects to an EPA regulation that would impose caps on sulfur-dioxide and nitrogen-oxide emissions from coal-fired power plants in 27 states. The regulation, which is to take effect next year, is meant to cut pollution that crosses state borders.
The Republican-controlled House of Representatives has already voted to bar such regulation for at least six years. Either measure would have to pass the other chamber before being sent to Obama.
A bipartisan group of senators is preparing a separate bill that would delay until 2017 both the cross-state pollution rule and a separate EPA regulation curbing power-plant emissions of toxic metals such as mercury and arsenic. Republican Senator Dan Coats of Indiana is working to craft that legislation, Tara DiJulio, a spokeswoman, said in an e-mail yesterday.
Paul's bill is S.J. Res. 27.