Barnes & Noble Urges U.S. to Probe Microsoft on Patents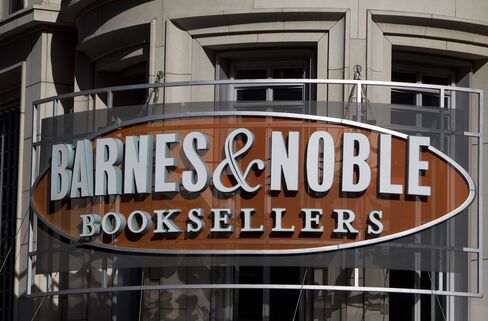 Barnes & Noble Inc. asked U.S. regulators to investigate whether Microsoft Corp. seeks to monopolize the mobile-device market by demanding patent royalties on electronics running on Google Inc.'s Android operating system.
"Microsoft is embarking on a campaign of asserting trivial and outmoded patents against manufacturers of Android devices," Barnes & Noble said in an Oct. 17 letter to Gene Kimmelman, the Justice Department's chief counsel for competition policy. "Microsoft is attempting to raise its rivals' costs in order to drive out competition and to deter innovation in mobile devices."
The world's largest software maker accused New York-based Barnes & Noble of infringing five patents and filed a complaint with the U.S. International Trade Commission in Washington, seeking to block imports of the Nook readers. Barnes & Noble made public four letters and a presentation to the Justice Department in a filing with the commission yesterday.
Microsoft, based in Redmond, Washington, contends it owns patented inventions that are used in the Android operating system, and has struck licensing deals with companies including Samsung Electronics Co. and HTC Corp., two of the biggest makers of Android phones.
"All modern operating systems include many patented technologies," Microsoft said in a statement. "Microsoft has taken licenses to patents for Windows and we make our patents available on reasonable terms for other operating systems, like Android. We would be pleased to extend a license to Barnes & Noble."
Cost-Boosting 'Tactics'
Barnes & Noble cited as examples Microsoft's participation in a group of companies including Apple Inc. to buy the patents of Novell Inc. and a three-way licensing agreement with Nokia Oyj and Mosaid Technologies Inc.
Those actions were part of a "series of tactics designed by Microsoft to raise its rivals' costs and prevent Android-based devices from taking away sales of Microsoft's Windows operating system," Peter Barbur, of Cravath Swaine & Moore in New York, said in the Oct. 17 letter to Kimmelman.
Without providing figures, Barnes & Noble said Microsoft was demanding the same amount in patent fees that it would charge users of its Windows Phone operating system.
Barnes & Noble has sought to remake itself as a digital-content provider. The company sold $880 million worth of Nook readers in fiscal 2011, and has forecast sales to double this fiscal year to $1.8 billion, the company said Aug. 30. That would be 24 percent of the company's revenue.
A trial on Microsoft's patent claims against Barnes & Noble is scheduled for February in Washington. Laura Young, a spokeswoman with Microsoft, said the company had no comment on the Barnes & Noble filing.
The case is In the Matter of Certain Handheld Electronic Computing Devices, 337-769, U.S. International Trade Commission (Washington).
Before it's here, it's on the Bloomberg Terminal.
LEARN MORE