Polygamous Mormons, Teen Cybersex Obsess Nico Muhly: Interview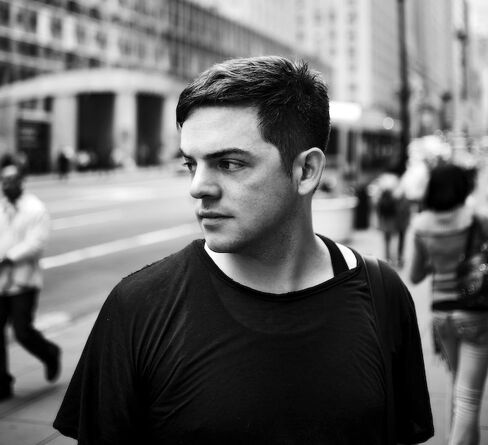 Polygamy and prairie dresses aren't often found in opera.
That will change with "Dark Sisters," a new work by Nico Muhly, 30, about five women, all married to the same man.
Set to a libretto by Stephen Karam, "Dark Sisters" starts after their fundamentalist Mormon compound is raided and their children are taken away. Karam (whose play, "Sons of the Prophet," is one of the season's biggest hits) was struck by the fact that two of Joseph Smith's wives were sisters, and that the others considered them troublemakers.
The Gotham Chamber Opera and Music-Theatre Group will present the world premiere Wednesday at John Jay College's Gerald W. Lynch Theater in Manhattan.
Muhly is today's go-to composer in idioms ranging from pop music to classical. He's collaborated with Antony and the Johnsons and composed the score for the film "The Reader." "Two Boys," his opera about psycho teens and cyber sex, premiered in June at London's English National Opera.
(Bloomberg's Warwick Thompson thought it was pretty lifeless; others didn't. You can see it at the Met Opera during the 2013-14 season).
We met at The National restaurant on the Lower East Side, where Muhly pondered his success and also his lack of career ambition.
Breadstick
Tarmy: Did you have any difficulty writing music for the libretto?
Muhly: There are a couple of issues with vowels that I had to worry about. Some words you just can't set to song. Like "breadstick."
Tarmy: You can't set breadstick to music?
Muhly: It would sound like an Olive Garden commercial.
Tarmy: In "Dark Sisters" you've taken the idea of the hysterical woman in opera and multiplied it by five.
Muhly: So much of the operatic tradition of the "crazy lady" is on par with "Jersey Shore." You watch it and you're like, all that really happened was that your man went off to war. You don't actually have to tear out your hair.
"Dark Sisters" ends with a mad scene, but it's incredibly quiet. The oldest wife walks off into the mountains and kills herself. It's an attempt to humanize and Americanize it.
Puccini, Not Wagner
Tarmy: Were you very aware of opera tradition as you wrote?
Muhly: Not at all. I didn't feel the scores of Wagner shimmering at me from the bookshelf.
Tarmy: So you don't identify with a particular musical movement?
Muhly: No. My goal is that people will leave "Dark Sisters" having experienced two hours of good theater. "Tosca," for instance, is always going to be good theater.
Tarmy: You've received an enviable number of commissions from major cultural institutions. How have you managed that?
Muhly: When you're in school, there's this idea that you're meant to imagine the trajectory of your career as an object. People talk about it like, "How do I better my career?"
I never quite bought those straightforward narratives. My guiding philosophy has been to just do stuff with people I like.
Tarmy: So you consider your success to be totally serendipitous?
Muhly: I think so. I'm really the most unambitious person.
Tarmy: And yet your work will be performed at the Met. What do you think of the Met's programming, generally?
Muhly: I'm so uninterested in the blood sport of hating the Met's operas. I feel like a lot of the anger that's directed at those productions could be better directed at the way that they're paid for.
Mercedes Bass or Anne Ziff paid for the opera. What do you think is going to happen? Is Peter Gelb, the Met's general director, going to hire Bob Wilson to have Anna Netrebko frozen in a single pose for 45 minutes as she sings Donizetti? That's just not how the arts work here.
Tarmy: So what do you think the future of classical music is?
Muhly: I have no idea.
"Dark Sisters" will be presented Wednesday through Nov. 19 at the Lynch Theater, 524 W. 59th St. Information: +1-212-279-4200; http://www.ticketcentral.com.
(James Tarmy writes for Muse, the arts and culture section of Bloomberg News. The opinions expressed are his own.)
Before it's here, it's on the Bloomberg Terminal.
LEARN MORE