Japanese Emperor Akihito in Hospital for Bronchitis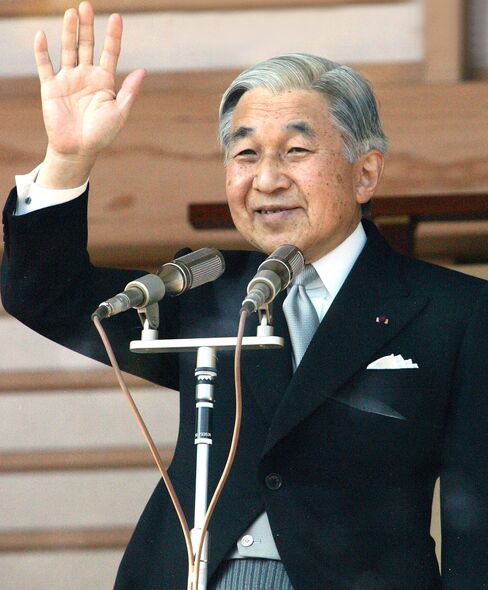 Japanese Emperor Akihito, who sits atop the world's oldest hereditary dynasty, was admitted to a Tokyo hospital for bronchitis yesterday, the Imperial Household Agency said in a faxed statement.
"The Emperor has had a fever, and was admitted at the University of Tokyo Hospital as a precaution," Chief Cabinet Secretary Osamu Fujimura told reporters today. Crown Prince Naruhito will assume the emperor's duties temporarily, he said.
The emperor, who turns 78 next month, has cut back on public appearances for health reasons several times in the past few years. The imperial agency said last week a harvest ceremony scheduled for Nov. 23 would be shortened to ease the physical strain on Akihito, who succeeded his father Hirohito in 1989.
In a rare public address five days after a record magnitude-9 earthquake struck off the country's northeastern coast on March 11, Akihito expressed his condolences and urged the the Japanese people to work to rescue victims and achieve restoration by "mustering all or our strength."
Akihito and Empress Michiko in April traveled to areas affected by the tsunami and nuclear disaster, with television networks broadcasting images of the couple visiting victims living in shelters.
In 2008, Akihito was diagnosed with a stomach inflammation caused by stress, Kyodo News reported at the time. He had also canceled appearances because an irregular heartbeat, the news service said.
Before it's here, it's on the Bloomberg Terminal.
LEARN MORE