Consumer Credit in U.S. Climbed $7.4 Billion in September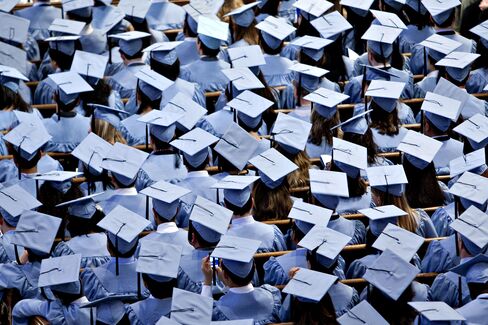 Consumer borrowing in the U.S. rose in September, boosted by a gain in non-revolving credit that includes financing for auto purchases and school loans.
The $7.4 billion jump was more than forecast and followed a $9.7 billion decrease the previous month, Federal Reserve figures showed today in Washington. Credit was projected to rise $5.2 billion, according to the median forecast in a Bloomberg News survey.
While financing rose for big-ticket purchases, credit-card and other revolving debt declined for a third straight month, indicating Americans are paring debt elsewhere. Unemployment at 9 percent and the slowest pace of hiring in four months help explain why consumers may lack the confidence to borrow.
"Higher auto sales drove an increase in the amount of borrowing," said Guy LeBas, chief fixed-income strategist at Janney Montgomery Scott LLC in Philadelphia, who projected a $7 billion increase in credit. "The credit-card side of the report reflects elevated unemployment, which is leaving consumers hesitant to add to their debt."
Estimates in the Bloomberg survey of 32 economists ranged from gains of $1 billion to $30 billion.
Non-revolving debt, including educational loans and loans for autos and mobile homes, climbed by $8 billion in September, today's report showed.
The total increase in credit reflected a $14.3 billion non-seasonally adjusted rise to $406.1 billion in the federal government category of borrowing, which includes school loans. The unadjusted figures also showed an increase in non-revolving borrowing at commercial banks, which may reflect a pickup in car sales during the month.
Credit Cards
Revolving debt, which includes credit cards, decreased by $627 million. The report doesn't track debt secured by real estate, such as home equity lines of credit and home mortgages.
The job market illustrates Fed Chairman Ben S. Bernanke's projection of a "frustratingly slow" recovery. Payrolls climbed by 80,000 workers in October, fewer than forecast by economists and the least since June, Labor Department figures showed on Nov. 4. Gains in the prior two months were revised up by 102,000. The jobless rate fell to 9 percent from 9.1 percent.
While the pace of hiring is falling short of what's needed to significantly reduce the jobless rate, it is helping to lift household purchases. Consumer spending grew at a 2.4 percent annual rate in the third quarter and the economy expanded at a 2.5 percent pace, the Commerce Department reported on Oct. 27.
Auto purchases ran at a 13.04 million annual rate in September from a 12.1 million pace a month earlier, according to industry statistics from Ward's Information Products. Sales picked up again in October, the automakers said last week.
Car Sales
General Motors Co.'s sales climbed 1.7 percent last month from October 2010, Ford Motor Co.'s grew 6.2 percent and Chrysler LLC reported a 27 percent increase. Among Asian competitors, Toyota Motor Corp. and Honda Motor Co. reported sales declines.
"The evidence of September and October is that there is a strong foundation in the U.S.-based automobile industry," Ken Czubay, Ford's U.S. sales chief, said on a conference call on Nov. 1. "Consumers are just saying it's time to get a new vehicle. We're seeing that more and more everyday from our dealers."
Some companies say that while households are making progress mending their balance sheets, the relatively well-off Americans are using their credit cards more.
Visa Inc., the world's biggest payments network, posted profit in the fourth quarter ended Sept. 30 as spending on Visa credit cards in the U.S. climbed faster than debit for the first time since at least 2005. Revenue growth in the country has been supported by seven consecutive quarterly gains in credit payment volumes, executives said.
"While encouraging, much of this volume over the past year has been driven by affluent cardholders," Byron Pollitt, chief financial officer, said on a conference call with analysts on Oct. 26. "As we enter fiscal 2012, it is worth noting that we have not yet seen any discernible broadening of the U.S. credit spending base beyond this affluent income group."
Before it's here, it's on the Bloomberg Terminal.
LEARN MORE