Doha Bank Considers 2012 Acquisition in Emerging Market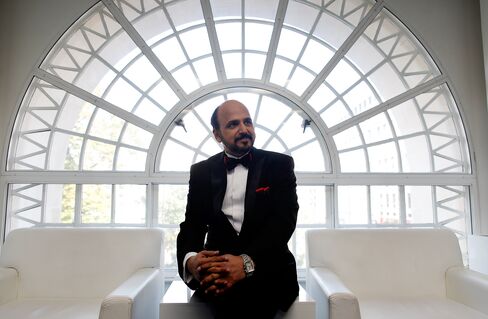 Doha Bank QSC, Qatar's fifth-largest lender by market value, may make an acquisition before the end of 2012 as part of a broader plan to expand, Chief Executive Officer Raghavan Seetharaman said.
"It could be in Turkey, it could be emerging markets, we are looking at other options," Seetharaman said in an interview in Dubai yesterday. "We are going to grow, and it's a goal in line with the overall financial stability of Qatar."
Qatar, the world's biggest exporter of liquefied natural gas, forecasts its economy may expand by about 16 percent this year, helped by fuel exports. Doha Bank reported a 10 percent jump in third-quarter profit last month to 308 million riyals ($85 million). Qatar National Bank SAQ, the country's largest lender, had a 31 percent increase in the period.
Doha Bank intends to start operations in Saudi Arabia, where it has applied for a license, and India and plans a non-deal investor roadshow for December, Seetharaman said.
"We are looking at options for senior or subordinated debt," Seetharaman said. The company would consider raising at least $500 million in senior debt depending on market opportunities, he said.
The bank, which obtained approval to start operations in Abu Dhabi last month, also plans to start brokerage operations in January and an asset management business by the end of 2012, Seetharaman said.
The company hasn't ruled out a sale of its Islamic banking unit or investment in Shariah-based finance after Qatar's central bank said in February that non-Shariah compliant banks should close Islamic branches by year end, Seetharaman said.
Market Status
Qatar's market will likely get emerging market status at MSCI Inc. in December, he predicted.
"If you look at the long-term fundamentals of the country and the overall growth prospects, we should expose the Qatar exchange to the global market," Seetharaman said.
MSCI, whose stock indexes are tracked by investors with about $3 trillion in assets, said in June it delayed its decision on whether to raise the United Arab Emirates and Qatar to emerging-market status until December.
Doha Bank shares have dropped 2.2 percent this year compared with a 9.4 percent decline in the Bloomberg GCC 200 Index. Markets in the Persian Gulf are closed today for a Muslim holiday.
Before it's here, it's on the Bloomberg Terminal.
LEARN MORE