Gensler Said to Recuse From MF Global Talks Over Corzine Ties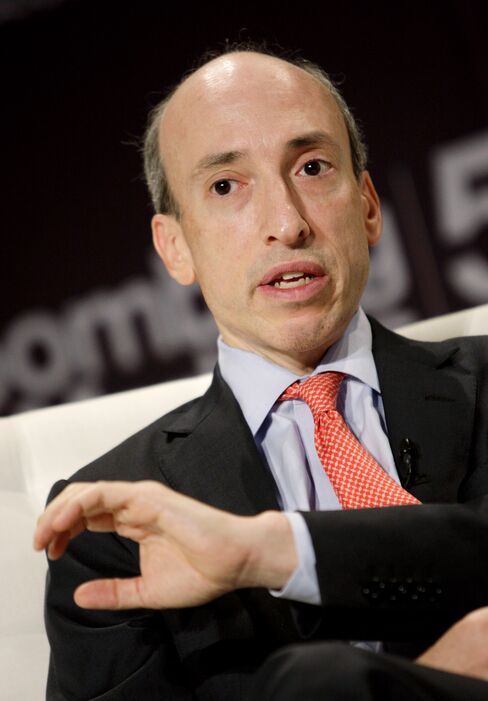 U.S. Commodity Futures Trading Commission Chairman Gary Gensler will recuse himself from the agency's investigation of MF Global Holdings Ltd. amid concern that his ties to the bankrupt firm's former chief executive may give the appearance of a conflict of interest, two people with direct knowledge of the decision said.
Gensler decided this week against participating in the probe of MF Global because of his history with Jon Corzine, said the people, who spoke on the condition of anonymity because the decision isn't public.
Corzine, who stepped down as MF Global's chairman and CEO yesterday, worked with Gensler at Goldman Sachs Group Inc. and during his term in the U.S. Senate, where Gensler served as an aide.
The CFTC is trying to track down $593 million in missing client funds at MF Global after the New York-based brokerage sought bankruptcy protection on Oct. 31. Senator Charles Grassley, an Iowa Republican, said yesterday that Gensler should recuse himself from the investigation because of his "close, longstanding ties" with Corzine.
Gensler couldn't be reached for comment outside of normal business hours.
Before it's here, it's on the Bloomberg Terminal.
LEARN MORE