Limited Brands, Target Sales Trail Estimates in October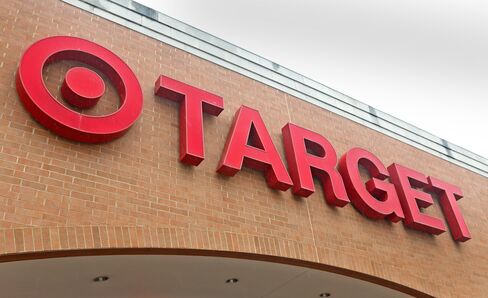 U.S. retailers' same-store sales trailed analysts' estimates in October, the first miss this year, as flagging consumer confidence restrained shoppers at Limited Brands Inc., Target Corp. and Saks Inc.
Sales at Limited, operator of the Victoria's Secret chain, rose 6 percent, missing the average projection for a 6.7 percent gain from analysts surveyed by Retail Metrics Inc. Target posted a 3.3 percent increase in sales, trailing the 4.2 percent estimate. Abercrombie & Fitch Co. shares plunged after reporting a slowdown in European flagship stores.
The lowest consumer confidence since March 2009 restrained spending between the back-to-school and holiday shopping periods. Warm weather that reduced purchases of coats and sweaters also contributed to the 3.8 percent sales gain that was less than projections for a 4.4 percent increase.
"When there's not an appointment-driven reason to shop, the consumer shuts down a little bit," said Liz Dunn, an analyst at Macquarie Group in New York.
Saks, the New York-based luxury retail chain, reported a 1.8 percent gain in sales, trailing the 6.1 percent estimate. Sales at Nordstrom advanced 5.4 percent, missing the projected gain of 6.3 percent. Department store chains Macy's Inc. and J.C Penney Co. also missed estimates.
European Slump
Abercrombie & Fitch said sales fell at flagship stores in Europe, part of a "slowing trend," and sales declined in Japan and Canada. Overall, the New Albany, Ohio-based company reported a 7 percent rise in sales, exceeding the average projection of 6.4 percent.
Abercrombie & Fitch slumped 20 percent to $59.26 at the close in New York, the biggest decline in almost three years. Limited, based in Columbus, Ohio, fell 0.6 percent to $42.96. Target dropped 1.3 percent to $52.24.
Gap Inc., the largest U.S apparel chain, said sales fell 6 percent. Analysts called for a decline of 5.7 percent.
The 3.8 percent sales increase for the more than 20 chains tracked by Swampscott, Massachusetts-based Retail Metrics was the 26th straight gain. Same-store sales had topped analysts' estimates in 12 of the past 14 months.
"We let our expectations creep a little higher as, month after month, the consumer beat our estimates," Dunn said. "Then October came and they decided there was no real reason to shop."
Kohl's Corp., the fourth-largest U.S department store chain, said sales rose 3.9 percent, beating the estimate of 3.6 percent. Ross Stores Inc., a Pleasanton, California-based brand-name discounter, reported an increase of 5 percent, beating projections of a 3 percent gain.
Most chains count locations open at least a year to tabulate same-store sales. The revenue is a key indicator of a retailer's growth because new and closed sites are excluded.