Facebook Claimant Paul Ceglia Ordered Back to U.S. by Judge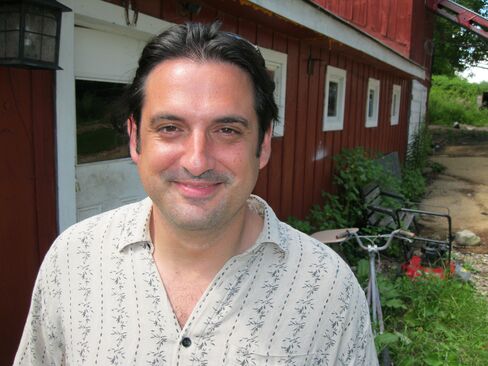 Paul Ceglia, who claims he has a 2003 contract that gives him half of Facebook Inc. founder Mark Zuckerberg's holdings, was ordered to return to the U.S. from Ireland to locate evidence in his case.
U.S. Magistrate Judge Leslie Foschio in Buffalo, New York, today ordered Ceglia, who has been living in Ireland for several months, to return to the U.S. to search for removable computer storage devices he claims are no longer in his possession.
Foschio gave Ceglia until Dec. 2 to find and turn over the items or provide a sworn declaration explaining how he lost or disposed of them. Foschio also said Facebook may subpoena information from several providers for Web-based e-mail accounts used by Ceglia since 2003.
Dean Boland, who formally took over as Ceglia's new lead lawyer in the case Oct. 21, said he welcomes Foschio's order and that he and his client are working to provide the evidence requested by Facebook.
Ceglia claims that, sometime after the lawsuit was filed, Zuckerberg deleted some e-mails relating to the case from his Harvard University account.
Orin Snyder, a lawyer for Palo Alto, California-based Facebook, called the claim "delusional."
Ceglia Contract
Facebook, which owns the world's biggest social-networking site, says Ceglia's contract is phony and alleges he fabricated e-mails to support his claim.
In his suit, filed in June 2010, Ceglia claims he and Zuckerberg signed a contract in 2003 making them partners at the start of Facebook. Ceglia says he communicated with Zuckerberg in 2003 and 2004 using Internet-based e-mail accounts. He says he cut and pasted their correspondence into word-processing documents, which he printed and saved.
Facebook and its computer experts from Stroz Friedberg LLC claim they found the genuine contract between Ceglia and Zuckerberg on one of Ceglia's computers. The contract concerns only the computer coding Zuckerberg did for Ceglia's company, StreetFax LLC, and makes no mention of Facebook, according to the company.
Facebook said Ceglia e-mailed what it calls the "authentic contract" to a lawyer at the firm Sidley Austin LLP in 2004.
The case is Ceglia v. Zuckerberg, 1:10-cv-00569, U.S. District Court, Western District of New York (Buffalo).
Before it's here, it's on the Bloomberg Terminal.
LEARN MORE