Hospitals to See 1.9% Jump in Medicare Outpatient Fees in 2012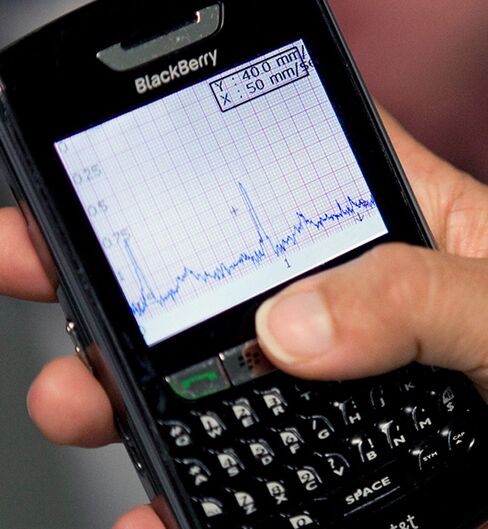 Hospital operators such as Tenet Healthcare Corp. will get higher federal payments for emergency room visits, diagnostic imaging and other outpatient services in 2012 under U.S. rules.
Medicare payments for outpatient services will rise 1.9 percent to $41 billion and dialysis clinics, cancer centers and ambulatory surgery facilities also are scheduled to receive modest fee increases from the U.S. health program for the elderly and disabled under regulations issued yesterday.
"This is marginally good news, but it is certainly not a game changer by any stretch of the imagination," said Arthur Henderson, an analyst at Jefferies & Co. Inc. in Nashville. A congressional deficit panel may reverse the gains as it seeks to cut $1.5 trillion in federal spending this month, he said.
Health-care companies such as Tenet that treat Medicare recipients may benefit if the payment rates are untouched. The Dallas-based hospital chain acquired 24 outpatient centers last year and was paid $354 million for Medicare outpatient services in the nine months ended Sept. 30, a 3.5 percent increase from the period a year earlier, according to a regulatory filing.
"This is a portion of Tenet's business that they're interested in growing," Henderson said. "Since they've expressed a desire to continue to make acquisitions there, it will be marginally helpful."
Rick Black, a company spokesman, didn't immediately respond to an e-mail seeking comment.
An estimated 4,000 hospitals billed Medicare for outpatient services last year, according to the Medicare Payment Advisory Commission, which advises Congress.
Other Payment Increases
The Centers for Medicare and Medicaid Services issued a series of final rules for 2012 payments that touched other providers. Medicare payments for outpatient services delivered at designated cancer hospitals will increase 11.3 percent, or about $71 million in 2012, as called for under the 2010 health-care law. Reimbursements to ambulatory service centers will rise 1.6 percent to $3.5 billion.
Payments to dialysis centers, such as those run by DaVita Inc. and Germany-based Fresenius Medical Care AG, will increase 2.1 percent in 2012.
Nonelderly people who suffer from kidney disease are eligible for treatment through Medicare, which expects to pay $8.3 billion for the services next year.
Peter Grauer, chairman of Bloomberg LP, the parent of Bloomberg News, is a director of Denver-based DaVita.
Anemia Drugs
To discourage overuse of anemia drugs, the government also announced changes in the way it calculates penalties for dialysis clinics whose patients score poorly on blood tests. The penalty can be as high as 2 percent of Medicare payments. In June, the FDA recommended more conservative dosing of medicines such as Amgen Inc.'s Epogen after studies showed increased risk of strokes and heart attacks in patients using the medicines.
In a separate filing, the government also proposed a 27 percent cut in Medicare payments to doctors next year as is required under a 1997 law. Donald Berwick, the administrator of the Centers for Medicare and Medicaid Services, urged Congress to reverse the proposed reductions, as lawmakers have done almost every year for the last decade.
"This payment rate cut would have dire consequences that should not be allowed to happen," Berwick said in a statement.