Hertz Pulls Offer for Dollar Thrifty, Pursues FTC Approval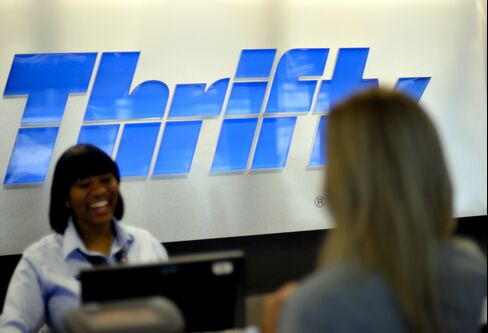 Oct. 27 (Bloomberg) -- Hertz Global Holdings Inc. withdrew its $1.94 billion offer to buy Dollar Thrifty Automotive Group Inc. after almost 18 months of intermittently trying to acquire the smaller car-rental company and being rejected.
Hertz cited market conditions and a share-buyback program at Dollar Thrifty for pulling the bid today and said it will continue to pursue U.S. Federal Trade Commission approval to buy the company. Tulsa, Oklahoma-based Dollar Thrifty slid 0.4 percent to $61.39 at the close in New York. Park Ridge, New Jersey-based Hertz gained 7.8 percent to $11.87.
Hertz said that after obtaining antitrust approval, it will assess the proper offer price based on the buyback, market conditions and Dollar Thrifty's performance. Shareholders rejected Hertz's offer in September 2010. Hertz, after calling that bid "final," renewed its pursuit in May with an offer valued at $67.01 a share, as of yesterday's close.
"This is more posturing and more gamesmanship," Fred Lowrance, a Nashville, Tennessee-based analyst at Avondale Partners LLC, said in a phone interview. "They say they'll continue to spend money on the antitrust process and when they take another look at Dollar Thrifty they'll still want to buy it."
Dollar Thrifty said Oct. 11 it wanted to take itself off the market and would begin a share-repurchase program of as much as $400 million after Nov. 1. The company said it expected to use as much as $100 million a quarter on buybacks over the next four quarters.
Hertz's Pursuit
Dollar Thrifty had recommended on June 6 that investors not accept Hertz's bid because it undervalued the company. Hertz extended its exchange offer three times since beginning it in May. It was set to expire Nov. 1.
Hertz has been trying to divest its Advantage brand to help smooth approval to acquire Dollar Thrifty, the fourth-largest U.S. rental-car chain. That would solidify its position behind closely held Enterprise Holdings Inc., the largest U.S. car-rental company.
Messages left for Richard Broome, a Hertz spokesman, and Stephanie Pillersdorf, a Dollar Thrifty spokeswoman, weren't immediately returned.
To contact the reporter on this story: Mark Clothier in Southfield, Michigan at mclothier@bloomberg.net
To contact the editor responsible for this story: Jamie Butters at jbutters@bloomberg.net