Michelin Names 77 Good-Value Restaurants in San Francisco Area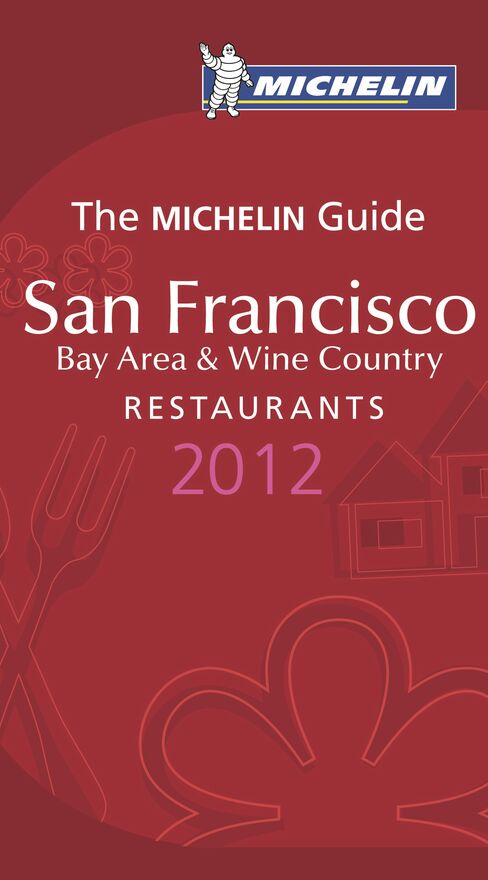 Michelin today releases its pick of the San Francisco area's best-value restaurants, naming 77 where you may eat well for $40 or less, plus tax and tip.
Nineteen more venues gain the Bib Gourmand award in the 2012 edition of the guide, Michelin said today in an e-mailed release. The volume covers a geographic area stretching from Los Gatos in the south to Geyserville in the north. Winners of Michelin stars will be announced on Oct. 25.
The new selection today includes Cotogna, an Italian establishment on Jackson Square; Fringale, a French bistro that is celebrating its 20th anniversary; and Zero Zero, a pizza restaurant on Folsom Street.
Michelin & Cie. is the world's second-biggest tiremaker, after Bridgestone Corp. The French company produced its first guide in 1900, distributed free of charge (until 1920) and intended for chauffeurs. It contained practical information, including street maps and tips on using and repairing tires.
"Michelin Guide San Francisco, Bay Area & Wine Country 2012" will go on sale on Wednesday, Oct. 26, at $18.99.
Michelin's Picks (new entries with *):

A 16
Artisan Bistro *
Bar Bambino *
Bar Tartine *
BarBersQ
Bay Wolf
Bellanico
Betelnut
Bistro 29
Bistro Aix
Bistro Jeanty
Boon Eat + Drink *
Bottega
Burma Superstar
C Casa
Chapeau!
Chevalier
Chu
Colibri
Contigo *
Cook St. Helena
Corso
Cotogna *
Crouching Tiger
Cucina Paradiso
Delarosa
Delfina
Domo
Dosa
eVe
Fish Story *
FIVE
flour + water
Fringale *
Gather
Hachi Ju Hachi
Hibiscus
Hot Box Grill *
Incanto
Insalata's
Ippuku *
K & L Bistro
Kabab & Curry's
Kappou Gomi *
Kitchen (The)
Kokkari Estiatorio
LaSalette *
Laurus
Le Charm
Le Garage *
Mamacita
Marinitas
Monti's Rotisserie
Namu *
Oenotri
Osteria Coppa *
Perbacco
Pican
Plum *
Risibisi
Rivoli
Sazon *
Scopa *
Slanted Door (The)
Slow Club
Sociale
SPQR
Starbelly
Sumika
Sushi Ran
Thai House
the girl & the fig
Troya
Willi's Wine Bar
Wood Tavern
Yank Sing
Zero Zero *
(Richard Vines is the chief food critic for Muse, the arts and leisure section of Bloomberg News. Opinions expressed are his own.)