More Farm Profits Mean Less Support for Subsidies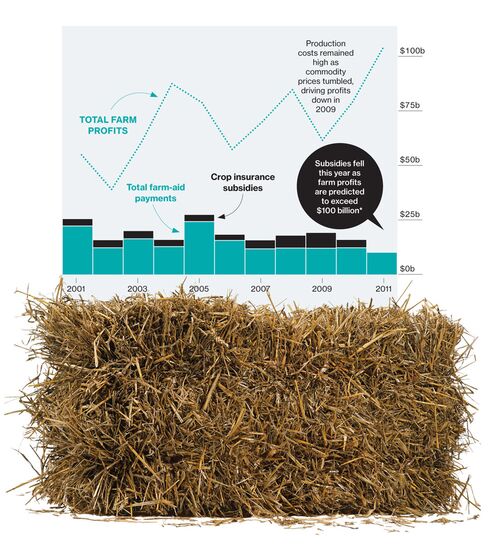 American farmers hoping to preserve their long-standing federal payments aren't getting much love in Washington lately. While the economy falters and a congressional supercommittee haggles over how to control the deficit, agriculture is booming. Farm profits and exports are forecast at all-time highs, and crop prices are outperforming historical averages. That has already cut farm aid, some of which is tied to prices, by more than half since 2005. What's left is looking more and more like an easy target for politicians of both parties who are scouring the budget for cuts.
Before it's here, it's on the Bloomberg Terminal.
LEARN MORE