Doritos, the Brand That Launched a Thousand Chips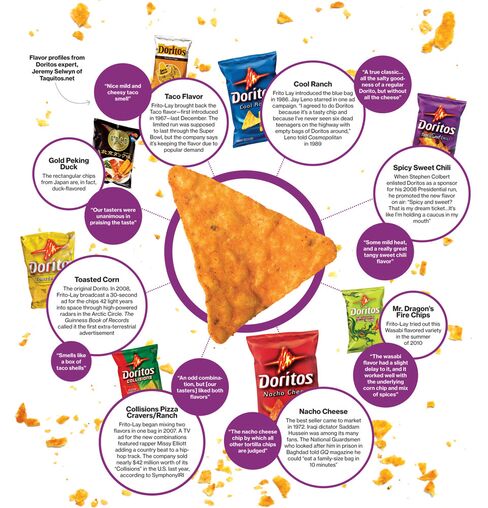 When Arch West, the creator of Doritos, died on Sept. 20 at age 97, he left behind a shape-shifting snack behemoth. In the 47 years since Frito-Lay introduced Doritos, they have become one of the world's most popular snacks, with global sales of nearly $5 billion last year and a current U.S. roster of 22 flavors, plus dozens more in foreign markets and many that have come and gone. Wasabi anyone?
Before it's here, it's on the Bloomberg Terminal.
LEARN MORE