Obama's Easing Enron Rules May Not Create Technology Jobs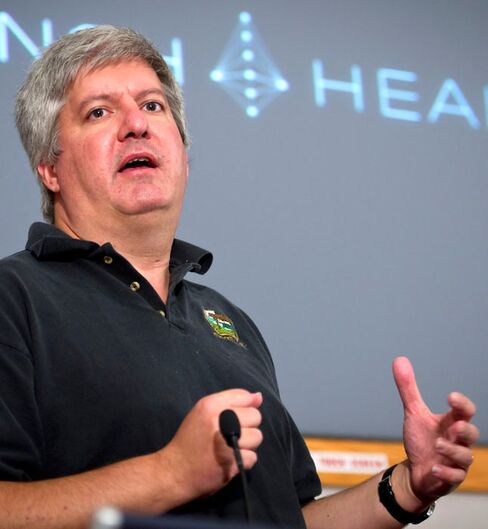 Sept. 16 (Bloomberg) -- President Barack Obama's economic proposal includes easing Enron Corp.-era rules for small businesses as a way to increase jobs, a measure that researchers and investment advisers say will fall short.
The White House announced last week that as part of the president's plan to spur job growth, it would work with the Securities and Exchange Commission to review rules created under the Sarbanes-Oxley Act, which was passed in 2002. The law required checks on questionable accounting procedures that led to the bankruptcy of large companies such as energy-trader Enron in 2001.
Removing such regulations from applying to small businesses will "cut away the red tape that prevents too many rapidly growing startup companies from raising capital and going public," Obama said Sept. 9 when unveiling his jobs plan to Congress.
While examining Sarbanes-Oxley is a start to encourage more initial public offerings, the White House reviews don't include other "things that have served to choke off IPOs for small cap companies," Kate Mitchell, managing director of Scale Venture Partners, a venture capital firm in Foster City, California, said in an interview.
Most small cap IPOs are technology companies, a major group of job creators, she said.
Stock-Market Transparency
Sarbanes-Oxley, or SOX, hasn't been a primary cause for a precipitous drop in small-company IPOs. Rather, a series of "well-intended" regulatory and legislative changes instituted after 1996 and aimed at making stock markets more transparent for investors depressed public offerings, especially for small companies, according to a 2010 study by London-based research firm Grant Thornton.
"While companies would certainly welcome a rollback" of Sarbanes-Oxley rules, "I don't believe we would see a causal link between a dilution of SOX and an increase in small company investment," Edward Kim, senior adviser for the capital markets segment at Grant Thornton and one of the study's authors, said in an e-mail.
The changes increased the amount of information publicly available on companies, driving down the spreads between the purchase and sale prices from 25 cents to 1 cent, Kim said. The narrower spreads lowered profit margins for investment banks, which put less money into small-company IPOs as the firms shifted their portfolios to favor large-cap stocks, which trade at higher volumes.
Not Sarbanes-Oxley
As a result, the number of IPOs fell 97 percent from a high of 579 in 1996 to 18 in 2001, the year before Sarbanes-Oxley became law, according to the study. The number of small-company IPOs from 2002 to 2010 didn't rise above 57, the study showed.
"The IPO crisis was not induced by Sarbanes-Oxley," wrote Kim and co-author David Weild, also senior adviser for the firm's capital markets segment.
The White House is focusing on regulations that may hinder small companies trying to go public because 92 percent of a company's growth occurs after it goes public, creating jobs, said Kate Mitchell, managing director of Scale Venture Partners, a venture capital firm in Foster City, California.
"The real gazelles, the ones that really create jobs that go from 10 guys, to 100 to 1,000 employees are often tech companies," including biotechnology and clean technology, Mitchell said in an interview.
On average, every new technology job supports three jobs in other sectors of the economy, said Ed Lazowska, chairman of the Computer Science Department at the University of Washington in Spokane.
Technology Multiplier
The multiplier for information technology jobs is nearly 5 to 1 because jobs in the tech industry pay, on average, nearly double the state average in wages and benefits, according to Lazowska.
Technology companies considering going public include San Francisco-based Trulia Inc., an online real estate information service, and EHarmony Inc., an online dating service.
The proposal was met with an unusually warm reception from congressional Republicans. "While there may be disagreements about the broader Obama proposals, one thing we can all agree is the need to alleviate the burden of onerous SEC regulations for those small businesses looking to access capital," House Majority Whip Kevin McCarthy, a California Republican, said yesterday.
McCarthy introduced yesterday a bill that would remove the ban private companies face on "general solicitations" of accredited investors, which may include advertisements to solicit investors in private offerings.
Unlocking Capital
Congress also will consider other Obama proposals to make raising capital easier such as raising the cap on public offerings for small companies to $50 million from its current level of $5 million, and easing the restrictions on "crowdfunding" -- a way to raise money by broadly soliciting investment from the public, often over the Internet.
"The administration will work to unlock this capital through smart regulatory changes that are consistent with investor protection," Aneesh Chopra, U.S. chief technology officer, and Tom Kalil, senior adviser for science, technology and innovation for the White House National Economic Council, wrote in a post Sept. 8 on the White House Office of Science and Technology Policy's website after Obama unveiled his plan.
SEC Reviews
The SEC announced Sept. 6 a plan to periodically review existing regulations. The agency will accept comments until Oct. 6 on how often it should review rules, factors that should be considered and ways to improve public participation, according to the posting.
"The banks are only going to do things that make money," Kim said. "If Goldman Sachs were going to make money supporting and trading in small cap stocks, they would do it."
"It's so hard to get a small cap IPO done today," since there is no support for the stocks in the aftermarket, which includes things like stock research that investment banks made money on prior to the regulations, Kim said.
The White House should be cautious when considering rolling back Sarbanes-Oxley regulations, Charles Bowsher, former chairman of the Public Oversight Board and former U.S. comptroller general, said in an interview.
"If they want to take one more look at it with the SEC, you can't be against that," Bowsher said. "I think they should be careful to make sure the financial statements" the chief financial officers and audit committees for publicly traded companies remain trustworthy and transparent, which is why Sarbanes-Oxley regulations were put into place.
To contact the reporter on this story: Juliann Francis in Washington at jfrancis31@bloomberg.net
To contact the editor responsible for this story: Allan Holmes at aholmes25@bloomberg.net