Fads from Around the World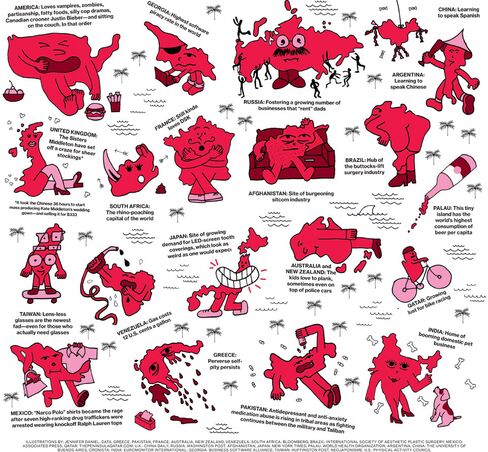 Sixty million: That's the number of Americans deemed "totally inactive," which may explain why fad diets, reality shows about housewives, and Bud Light do so well. The good news is that all countries have odd fixations—such as butt-lifts or lying like a plank in the middle of random locations.
Before it's here, it's on the Bloomberg Terminal.
LEARN MORE