Murdoch Websites Return After Attackers Post False Obituary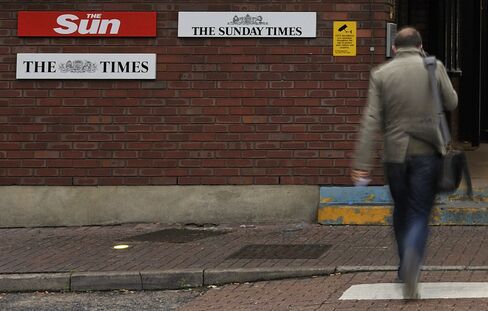 News Corp., the company embroiled in a phone-hacking scandal, returned its U.K. newspaper websites to normal today after attackers disrupted service overnight and posted a fake obituary for Chairman Rupert Murdoch.
The Sun and the Times were back online as of 9:30 a.m. in London. The Lulz Security group claimed credit for the attack. Visitors to the Sun were redirected to LulzSec's Twitter feed, on which the group posted what it said was private data from the London tabloid's journalists. Last month, LulzSec took credit for attacks on Sony Corp.
Murdoch and Rebekah Brooks, the former CEO of the News International unit, will today appear before a U.K. parliamentary committee to answer questions about voice-mail hacking by the company's journalists. Corporate websites are increasingly being targeted by hackers who say they are taking revenge for unethical behavior. Last year, the Anonymous group claimed credit for attacks on Visa Inc. and MasterCard Inc. after the companies stopped handling payments for whistle-blowing organization WikiLeaks.
News International is aware of an attack last night and its sites are now running as usual, a spokeswoman said today.
LulzSec is known for its distributed denial-of-service attacks, which can bring down websites by flooding them with thousands of service requests a second. The group's Twitter account, @LulzSec, has more than 300,000 followers. The group operates anonymously and doesn't have listed contact information.
Before being sent to the Lulz Security Twitter feed, visitors to the Sun's website were redirected to the Murdoch obituary.
"This was the work of Lulz Security, dear media," read a statement posted on LulzSec's Twitter account last night.
Bloomberg LP, the parent of Bloomberg News, competes with News Corp. units in providing financial news and information.