Fed Says Spending Down $7,300 per Person From 'Bubble' Pace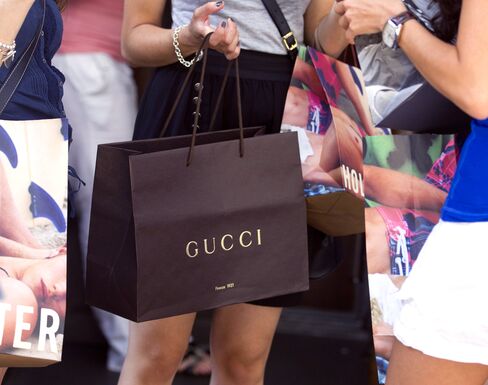 The 18-month U.S. recession that ended in June 2009 has so far cut spending by more than $7,300 per person, or about $175 a month, from the pace that prevailed during the housing boom, said a Federal Reserve Bank of San Francisco researcher.
The $7,300 figure reflects the period from December 2007 to May 2011, and was calculated by comparing the inflation-adjusted path of consumer purchases to pre-crisis levels, senior economist Kevin Lansing wrote in a paper released today. Per-capita consumption is still 1.6 percent below its pre-recession peak, 42 months after the recession started, he said.
"The purpose of the paper was to give an idea of how much stimulus was coming from the housing bubble," Lansing said in a phone interview. "People are wondering why consumer spending is so slow these days. What they should be asking is: Why was it so strong in previous years? You're comparing it to an artificial economy that was driven by debt."
"We're not going back to that kind of spending growth unless we have a big run-up in housing prices again, or a change in labor markets that makes people's income go up," Lansing said in the interview.
Fed officials are attempting to avert a repeat of the crisis that began with the collapse of the subprime-mortgage market. Their efforts to stimulate the world's largest economy have yet to help lower an unemployment rate that's remained around 9 percent for more than two years.
Home Prices
Home prices in the U.S. climbed 63 percent from the last three months of 2001 until reaching a record in the second quarter of 2006, according to figures from S&P/Case-Shiller. Since then, values have dropped 34 percent through the first quarter of this year.
It would cost the government $2.3 trillion to replace that lost consumption, said Lansing, who expects to see a "slow, sluggish recovery" even after the Fed and federal government's stimulus efforts. "Households have too much debt" and efforts to spur consumer spending by encouraging borrowing won't be effective, he said.
It's taking longer to rebound to pre-crisis levels than after the 1990-1991 downturn, when per-person consumption climbed back to a pre-recession peak in 23 months, according to Lansing. By comparison, the 2001 recession departed from the typical pattern, by producing a rise in real consumption that was supported by low long-term rates and the Fed's easy monetary policy, he said.
The researcher attributed the drop in consumption this time to declines in household net worth, increases in savings and reduction in lending that fueled past spending. In addition, real consumption has recovered slowly because the population has grown less than 1 percent per year, he said.
"Consumption was bound to slow sooner or later," the economist said in the paper. "The amount of foregone consumption might be viewed as a measure of the recession's cost for the average person. However, the pre-recession consumption trend was almost surely not sustainable."