One in 10 European Insurers Would Fail Stress Test, Eiopa Says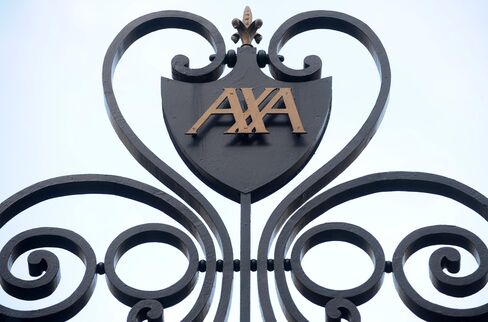 July 4 (Bloomberg) -- About 10 percent of European insurers wouldn't be able to meet new capital requirements under more severe market conditions, the region's insurance regulator said.
Adverse market conditions include falling equity prices and interest rates, as well as a higher-than-expected number of natural catastrophes, the Frankfurt-based European Insurance and Occupational Pensions Authority said in a presentation today. Another 8 percent of insurers would fail to meet the rules should inflation accelerate and interest rates rise rapidly, it said.
Eiopa started a stress test in March to see whether European insurers and reinsurers such as Allianz SE, Axa SA and Munich Re can meet capital requirements under new risk-based regulations, called Solvency II. The regulator adopted three stress scenarios that make increasingly severe assumptions about interest rates and falling equity markets and also took into account real-estate markets, credit and insurance risk.
"The insurance industry in Europe remains robust at an aggregate level," Eiopa Chairman Gabriel Bernardino told reporters in Frankfurt today.
The main vulnerabilities of the European insurers are "adverse developments" in yield curves and sovereign-bond markets, and if there is a higher-than-expected rate of severe natural catastrophes, he said. "We do not expect a major stress from exposure to" Portugal, Ireland, Italy, Greece and Spain, he said.
The European Commission will introduce Solvency II on Jan. 1, 2013, and insurers will be given a transition period from the introduction date to comply with the new rules, Bernardino said. The length of the transition period still has to be defined, he said.
Eiopa used the basic macroeconomic scenarios provided by the European Central Bank, which are also used by the banking sector, while adding "shock scenarios that are particularly relevant to insurers," Bernardino said.
Eiopa, set up this year to oversee insurers and pension funds in Europe alongside local regulators, surveyed earnings of 221 insurers in 31 countries. The results reported are for 58 groups and 71 companies because of an aggregation of the results of companies within groups.
To contact the reporter on this story: Carolyn Bandel in Zurich at cbandel@bloomberg.net.
To contact the editor responsible for this story: Frank Connelly at fconnelly@bloomberg.net.