The Real Veterans of Technology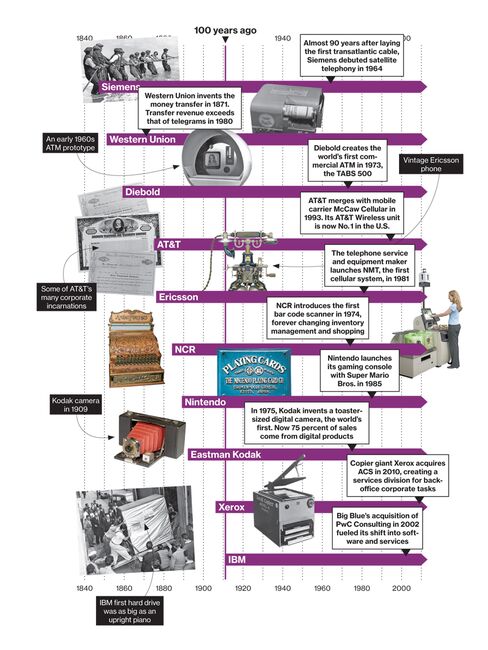 When IBM turned 100 on June 16, it joined a surprising number of tech companies that have been evolving in order to survive since long before there was a Silicon Valley. Here's a sampling of tech centenerians, and some of the breakthroughs that helped fuel their longevity.
Before it's here, it's on the Bloomberg Terminal.
LEARN MORE