Canary Wharf Chairman Jacomb Retires, CEO Iacobescu Takes Over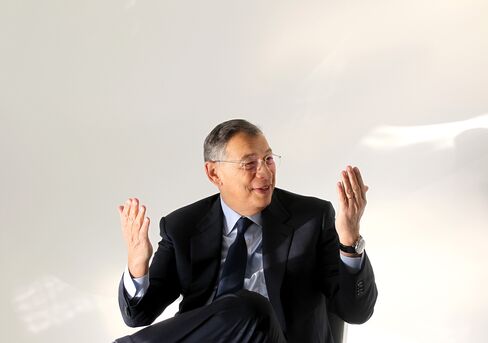 Canary Wharf Group Plc appointed Chief Executive Officer George Iacobescu as chairman following the resignation of incumbent Martin Jacomb, according to majority owner Songbird Estates Plc.
Jacomb, 81, is leaving the developer with immediate effect and will also retire as a director of the London-based company he joined in 1999, Songbird said in a statement today.
"During my twelve years on the board, seven as chairman, Canary Wharf has almost trebled in size and has proved an outstanding success for London and the U.K.," Jacomb he said in the statement.
He will continue to be a non-executive director at Share Plc, company secretary John Garwood said in an interview today. Songbird has a 69 percent stake in Canary Wharf Group, which owns 17 of the 35 buildings in the docklands financial district and manages the other 18.
Iacobescu, 65, will serve as both chairman and chief executive officer, according to the company. He's been chief executive since 1997.