Bundesbank Raises 2011 Growth Forecast for Germany to 3.1%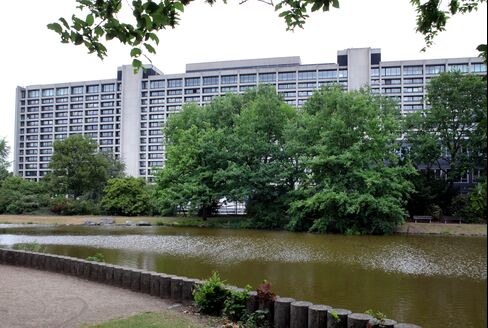 June 10 (Bloomberg) -- The Bundesbank raised its forecasts for German growth, saying Europe's largest economy has entered a broad and prolonged upswing.
Gross domestic product will expand 3.1 percent this year and 1.8 percent in 2012, the Frankfurt-based central bank said in its bi-annual economic outlook today. That compares with a February prediction by then Bundesbank President Axel Weber of 2.5 percent growth for this year and a December forecast of 1.5 percent for 2012. Surveys indicate economic expansion "could even exceed the forecasts in this baseline scenario," the central bank said.
Germany's economy grew 3.6 percent last year, the fastest since reunification two decades ago, as booming exports fueled domestic hiring and spending. Germany's economic performance may put further pressure on the European Central Bank to keep raising interest rates, even as the sovereign debt crisis afflicting peripheral countries worsens.
"The prospects of the German economy experiencing a lengthy period of expansion are rising" as the recovery "has evolved into a broad-based upturn," the Bundesbank said. While exports remain the "pillar" of German growth, "in clear contrast with the upturn of the last decade, the domestic economy has a much larger role to play this time," it said.
The euro rose against the dollar after the release of the Bundesbank's report, paring losses to show a 0.1 percent decline on the day. The currency traded at $1.4489 as of 11:27 a.m. in Frankfurt today.
Unemployment will continue to decline, taking the jobless rate to 6.5 percent in 2012 from 7 percent this year, the Bundesbank said. It predicted inflation will average 2.5 percent this year before slowing to 1.8 percent in 2012.
"Crude oil prices are expected to ease slightly over the forecast horizon," the central bank said. "As the economic recovery gathers pace, however, prices for goods and services, which are determined to a greater extent by domestic factors, will accelerate."
To contact the reporter on this story: Svenja O'Donnell in London at sodonnell@bloomberg.net
To contact the editor responsible for this story: Craig Stirling at cstirling1@bloomberg.net