Cycling Union Denies Cover-up of Armstrong Positive Drug Test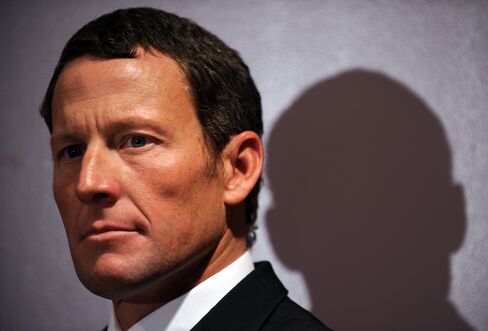 The International Cycling Union denied allegations made by former U.S. Postal Service team rider Tyler Hamilton that record seven-time Tour de France winner Lance Armstrong had covered up a positive doping test.
The governing body, known as UCI, said it has "never altered or hidden the results of a positive test" in a statement released today.
Hamilton's allegations were shown last night on CBS Corp.'s "60 Minutes" program. The former Olympic champion alleged that Armstrong got preferential treatment from UCI officials after failing a test for a performance-enhancing drug in 2001. Hamilton, 40, said he saw Armstrong doping on numerous occasions and that the rider and leaders of the U.S. Postal Service cycling team encouraged the use of performance-enhancing substances.
"The allegations of Mr. Tyler Hamilton are completely unfounded," UCI said in its statement. "The UCI can only express its indignation at this latest attempt to damage the image of cycling by a cyclist who has not hesitated to abuse the trust of all followers of cycling on several occasions in the past. At no time did he see fit to inform the UCI of the events he claims to have witnessed ten years ago, and which he is now using in his attempt to harm the UCI."
Before it's here, it's on the Bloomberg Terminal.
LEARN MORE