IMF Chief Strauss-Kahn Detained in New York, City Police Say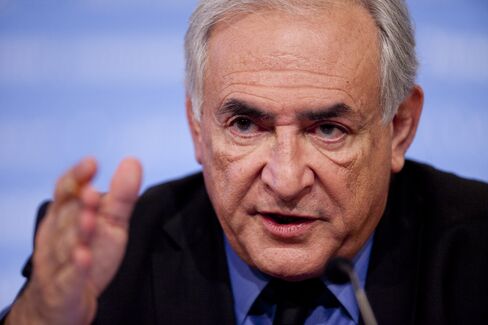 May 14 (Bloomberg) -- Dominique Strauss-Kahn, managing director of the International Monetary Fund, was pulled from an Air France flight in New York today and held for questioning about an alleged sexual assault, a police spokesman said.
The IMF head was being questioned over an incident in a Manhattan hotel, New York Police Department spokesman Brian Sessa said.
Strauss-Kahn hasn't been charged over the alleged assault, police said.
Link to Company News:{13347Z US <Equity> CN <GO>}
To contact the editor responsible for this story: Dan Hart at dahart@bloomberg.net