IMF's Strauss-Kahn Arrested, Accused of Sex Attack, NYT Reports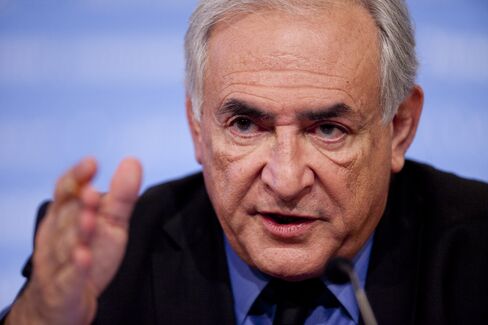 Dominique Strauss-Kahn, the head of the International Monetary Fund, was arrested today at John F. Kennedy International Airport after being accused earlier of a sexual attack, the New York Times reported.
Strauss-Kahn was on a flight to Paris, and was taken off the plane by Port Authority of New York and New Jersey officers, the Times said. He was turned over to New York detectives.
The newspaper said he was accused of an attack on a maid at a Times Square hotel earlier in the day.