Metropolitan Museum Agrees to Take Over Whitney Uptown Outpost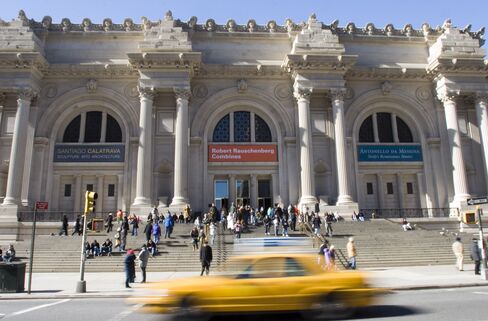 New York's Metropolitan Museum of Art has agreed to take over the Madison Avenue home of the Whitney Museum of American Art, a building designed by Marcel Breuer.
Terms of the agreement in principle -- the second announced between New York museums in two days -- weren't disclosed.
Yesterday, the Museum of Modern Art agreed to buy the headquarters of the American Folk Art Museum, which is in default on bond payments.
The Met-Whitney deal is a collaboration rather than a purchase. The Met plans to present exhibitions and programming at the Whitney building for eight years beginning in 2015, when the Whitney is scheduled to open a new home in downtown Manhattan.
Before it's here, it's on the Bloomberg Terminal.
LEARN MORE