Mosley Sex Story Shouldn't Prompt Curbs on Media, Court Says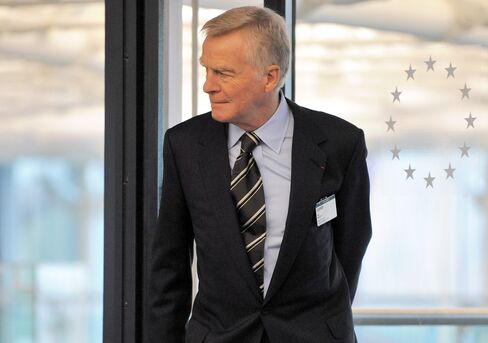 Max Mosley lost a court bid to force journalists to contact people before publishing potentially embarrassing details of their private lives, a case prompted when a News Corp. newspaper reported he'd taken part in a Nazi-themed sex party without calling him beforehand.
The record award the High Court in London granted the former Formula One president for breach of his privacy was "an adequate remedy" that averted the "chilling effect" a prior-notification requirement could have on the media, the European Court of Human Rights ruled today.
"For the English media, it is a positive, they will be popping champagne," after being "so tarnished on phone hacking," said Duncan Lamont, a media lawyer with Charles Russell LLP in London.
Mosley, who stepped down as head of F1 racing's ruling body in 2009, won a 60,000-pound ($98,000) award in 2008 against News Corp.'s News of the World for publishing, without contacting him for comment, a story that said Mosley took part in a Nazi-themed "orgy," along with a video. His case precipitated a surge in requests for so-called super-injunctions sought by celebrities to block press reports about their sex lives.
The decision is a victory for News of the World, the U.K.'s largest Sunday newspaper, which is facing lawsuits over tapping into the voice mails of celebrities and politicians. News Corp. apologized and offered settlements to some of the more than 20 people suing over the four-year-old scandal.
'Serious' Journalism
"Serious investigative journalism always involves consulting the subject," Mosley said in a telephone interview today, disputing the court's statement that requiring reporters
Before it's here, it's on the Bloomberg Terminal.
LEARN MORE