Hamas Leader in Gaza Denounces U.S. Killing of Bin Laden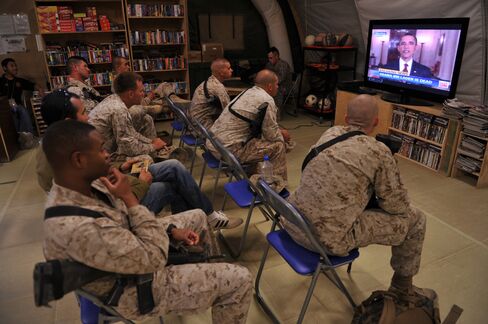 Hamas leader Ismail Haniyeh denounced the U.S. killing of al-Qaeda leader Osama Bin Laden, while a Palestinian Authority spokesman said his death will be "good for peace."
"This is a continuance of the U.S. policy of atrocities," Haniyeh told reporters today in Gaza City.
Hamas, which is considered a terrorist group by the U.S., European Union, and Israel, is scheduled to sign a reconciliation agreement with Palestinian Authority President Mahmoud Abbas of the Fatah faction this week in Cairo.
Ghassan Khatib, a spokesman for the Ramallah, West Bank-based Palestinian Authority, said the absence of bin Laden will be "good for peace and stability" around the world. Khatib spoke in a phone interview.
Hamas has ruled Gaza since 2007, when it ousted Abbas's forces from the territory a year after winning parliamentary elections. Haniyeh was deposed as prime minister by Abbas after the Gaza action, leaving the Palestinian Authority in charge of only the West Bank.
Before it's here, it's on the Bloomberg Terminal.
LEARN MORE