Oracle's Catz Takes on CFO Duties After Epstein Steps Down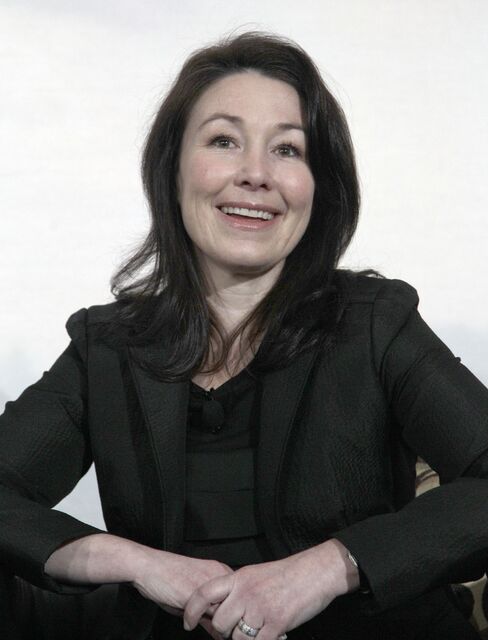 Oracle Corp., the world's second-largest software maker, said co-President Safra Catz will assume the duties of chief financial officer following the resignation of Jeff Epstein.
Catz will take the responsibilities permanently, resuming a role she held between November 2005 and September 2008, before Epstein joined Oracle, the company said today. Epstein had reported to Catz, who has served as president since 2004.
By assigning more financial duties to Catz, the move likely shifts operational responsibilities to co-President Mark Hurd, the former Hewlett-Packard Co. chief executive officer who joined Oracle last year, said Pat Walravens, an analyst at JMP Securities LLC in San Francisco. That could open the door for Hurd to one day take the reins from CEO and co-founder Larry Ellison, who has run the company since 1977, he said.
"Does this make it more likely that Mark Hurd is the eventual successor to Larry Ellison? It seems that way to me," said Walravens, who rates the stock a "market outperform" and doesn't own it. "I think he gains more control over the day-to-day operations of Oracle because of this change."
The company didn't give a reason for Epstein's departure. Deborah Hellinger, a spokeswoman for Redwood City, California-based Oracle, declined to comment beyond the statement. Before joining Oracle, Epstein was executive vice president and finance chief of Oberon Media Inc., a closely held provider of Internet game technology.
Overshadowed
He may have stepped down because the crowded ranks of Oracle's management left little room for advancement, said Ross MacMillan, an analyst at Jefferies & Co. in New York.
"You work in the shadow of the CEO and co-president structure," said MacMillan, who recommends buying the stock and doesn't own it himself. "With the appointment of Hurd and an unchanging reporting structure, the question is how long he would have stayed for if there wasn't any upward momentum in his own role."
Catz is credited by Ellison with overseeing the $10.6 billion takeover of PeopleSoft Inc. in 2005 -- a deal that kicked off the company's $40 billion-plus acquisition spree. Oracle is now relying on last year's purchase of Sun Microsystems Inc. to push into the computer-hardware market.
'Longstanding Confidence'
"Safra already has the longstanding confidence of our employees, our board and our shareholders," Ellison said today in a statement. "There is no more logical choice for CFO."
Oracle, which ranks second to Microsoft Corp. in worldwide software revenue, rose 8 cents to $34.83 today in Nasdaq Stock Market trading. The shares have climbed 11 percent this year.
Before joining Oracle, Catz was a managing director of investment bank Donaldson, Lufkin & Jenrette, which was acquired by Credit Suisse First Boston in 2000. She has been a member of the Oracle board since 2001 and serves as a nonexecutive director of HSBC Group.
"We believe there are no underlying reasons for concern behind the move and expect no transition issues," Brent Thill, an analyst at UBS AG in San Francisco, wrote today in a research note.
Before it's here, it's on the Bloomberg Terminal.
LEARN MORE